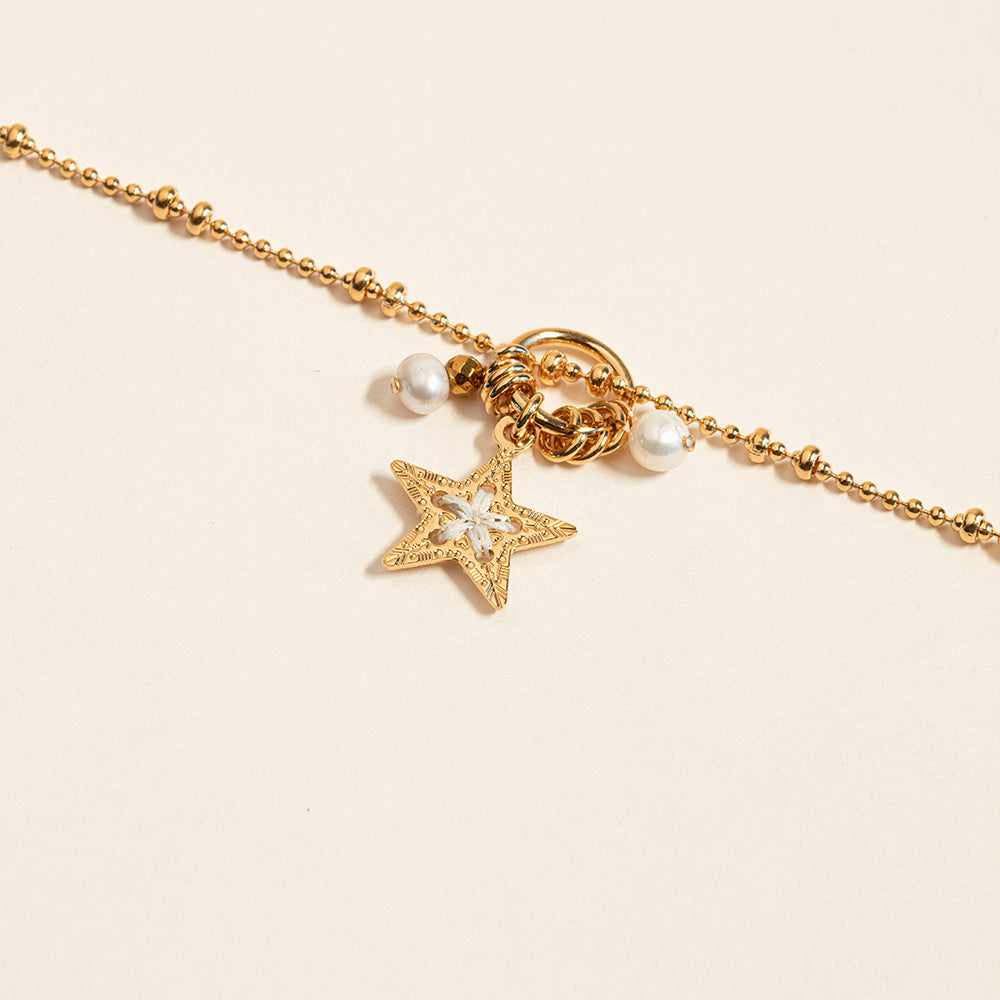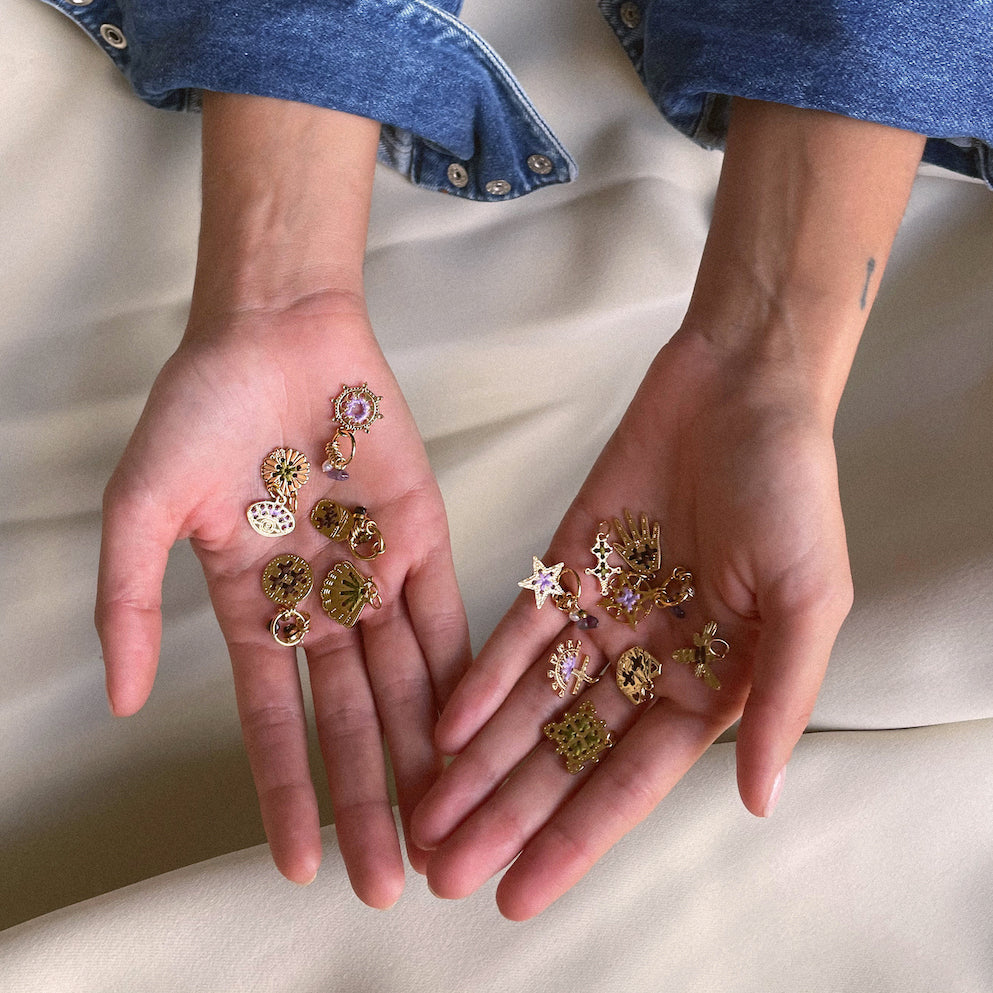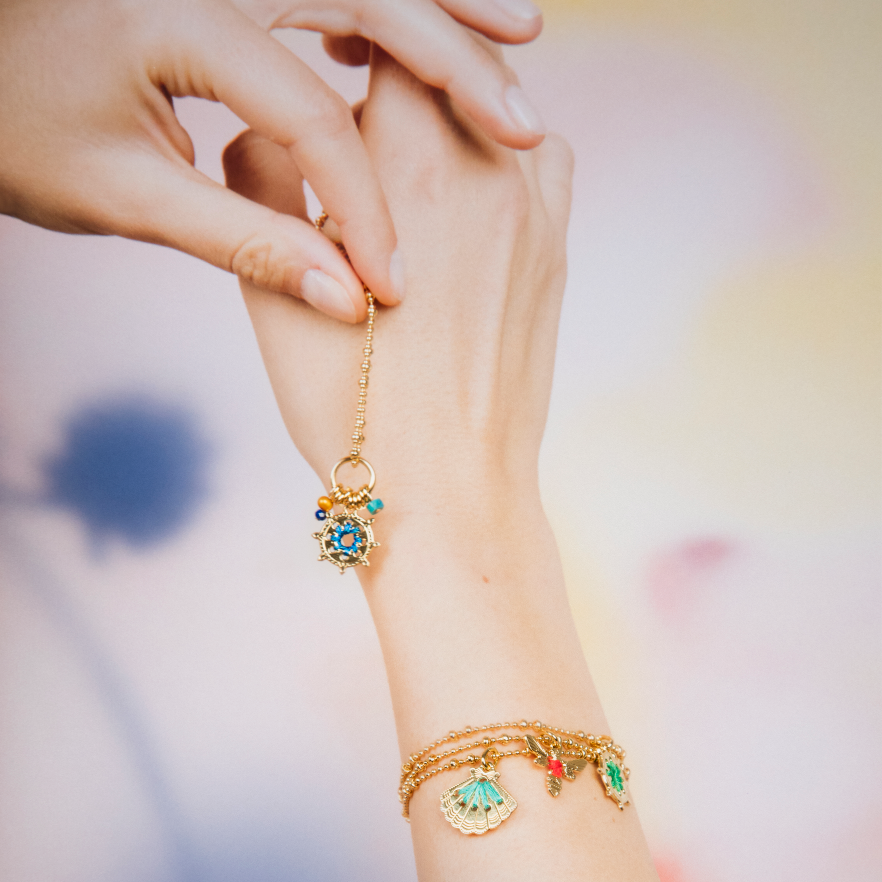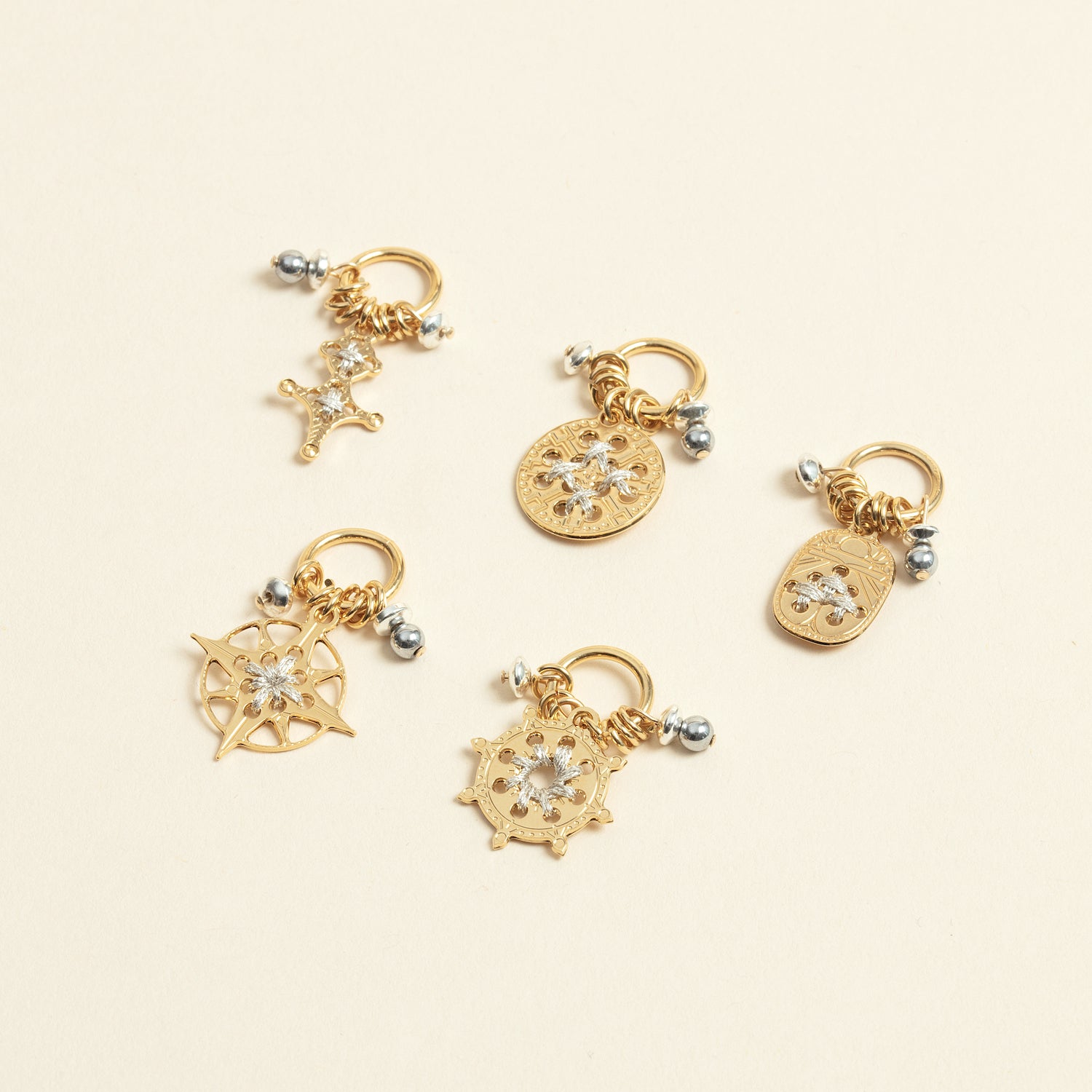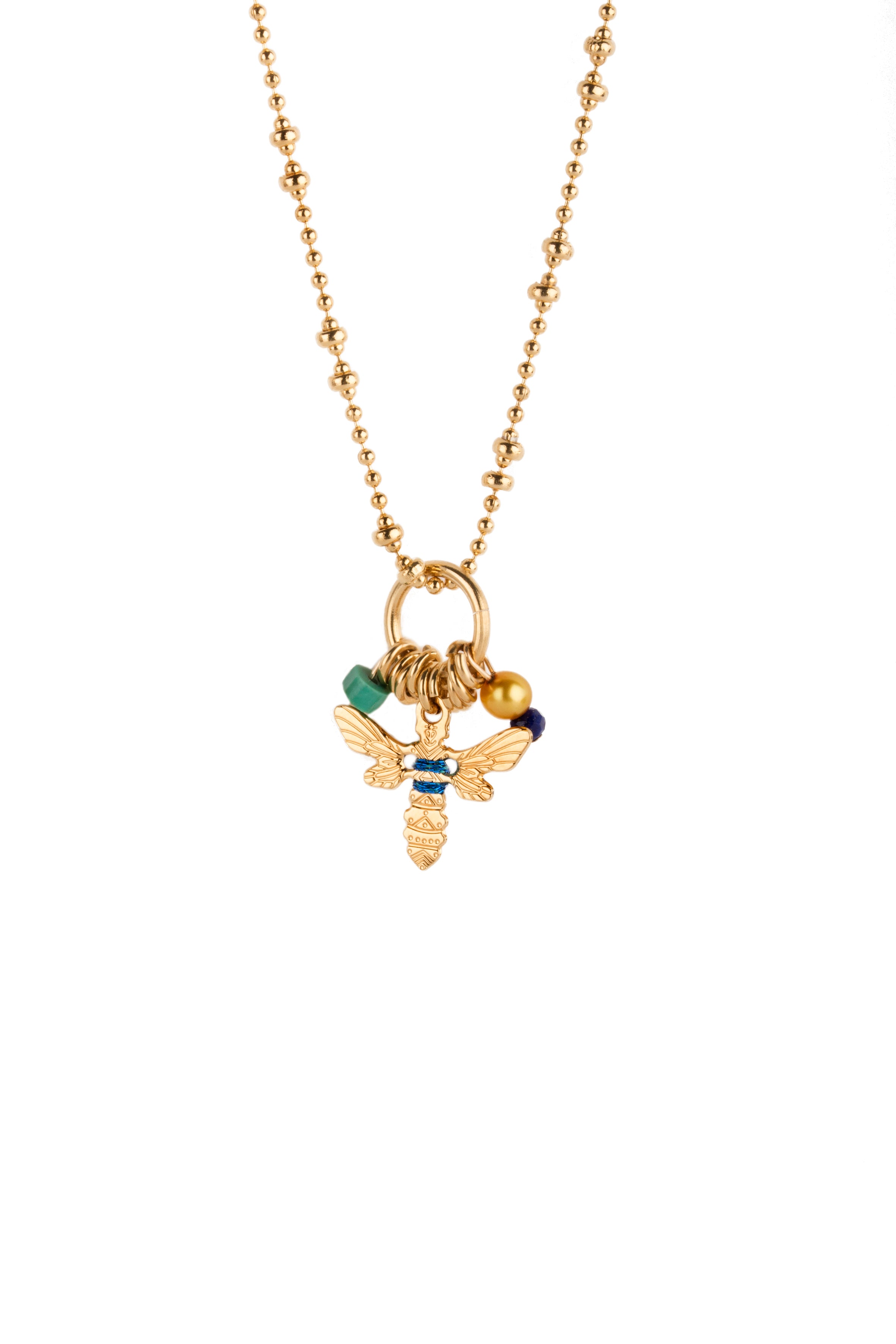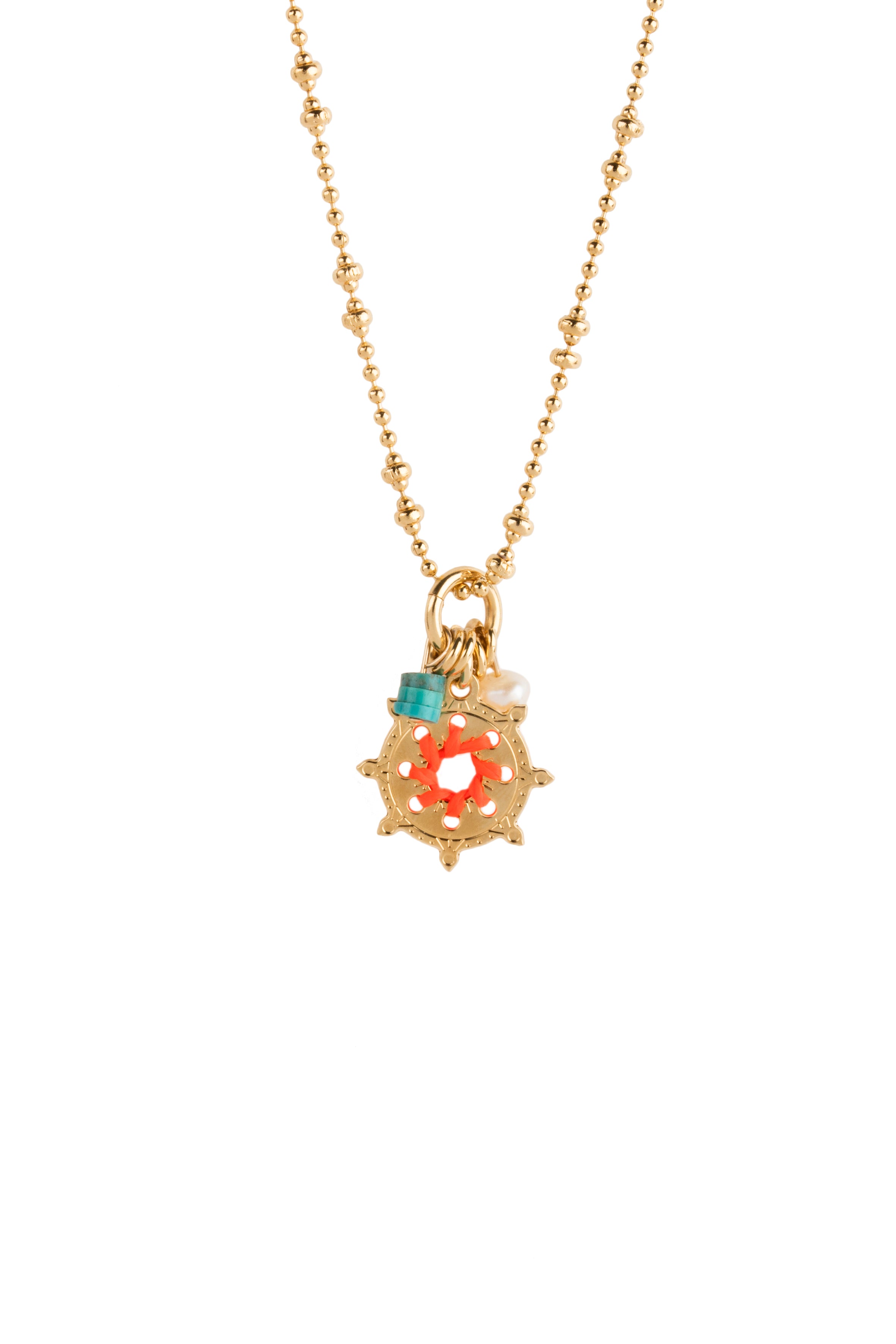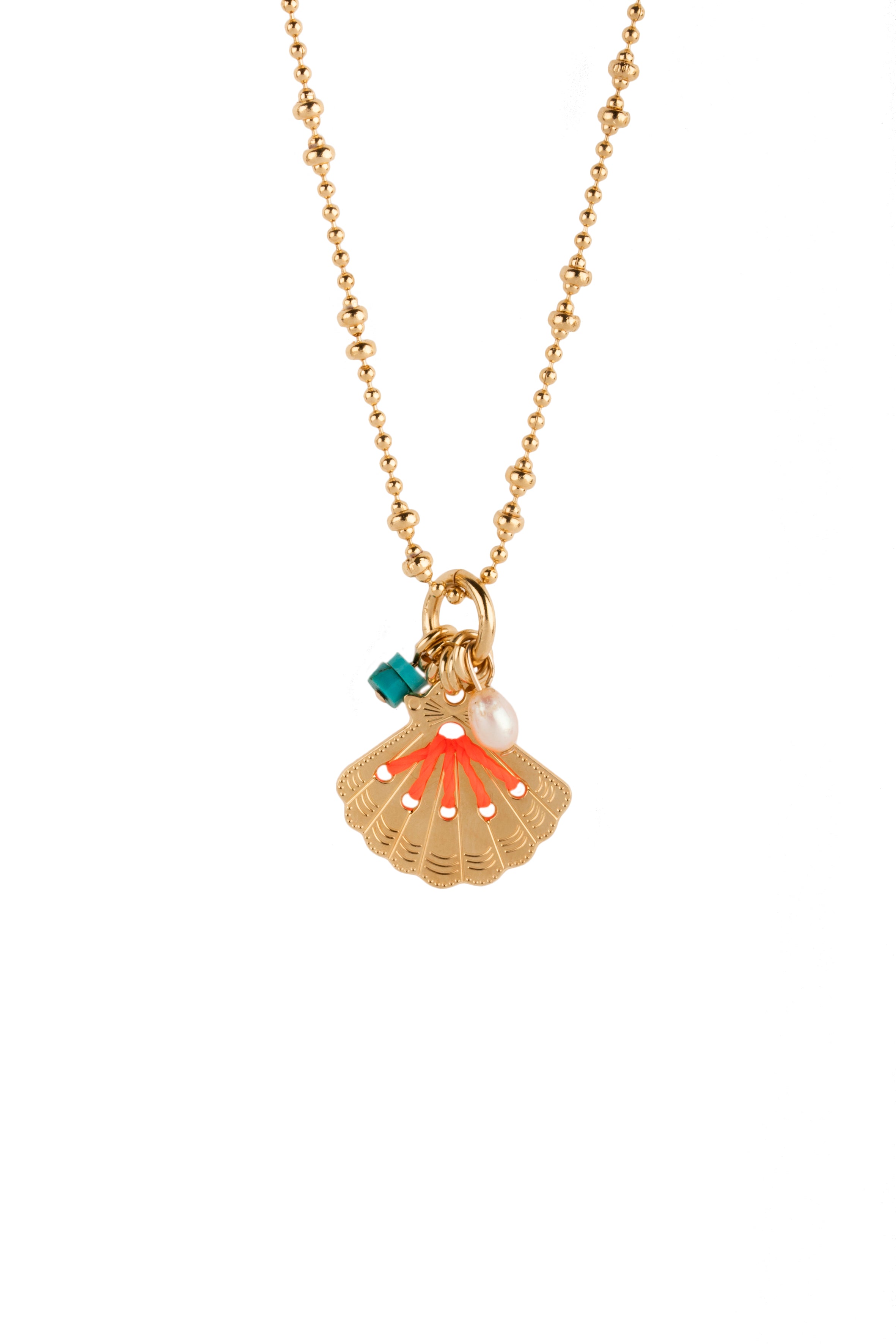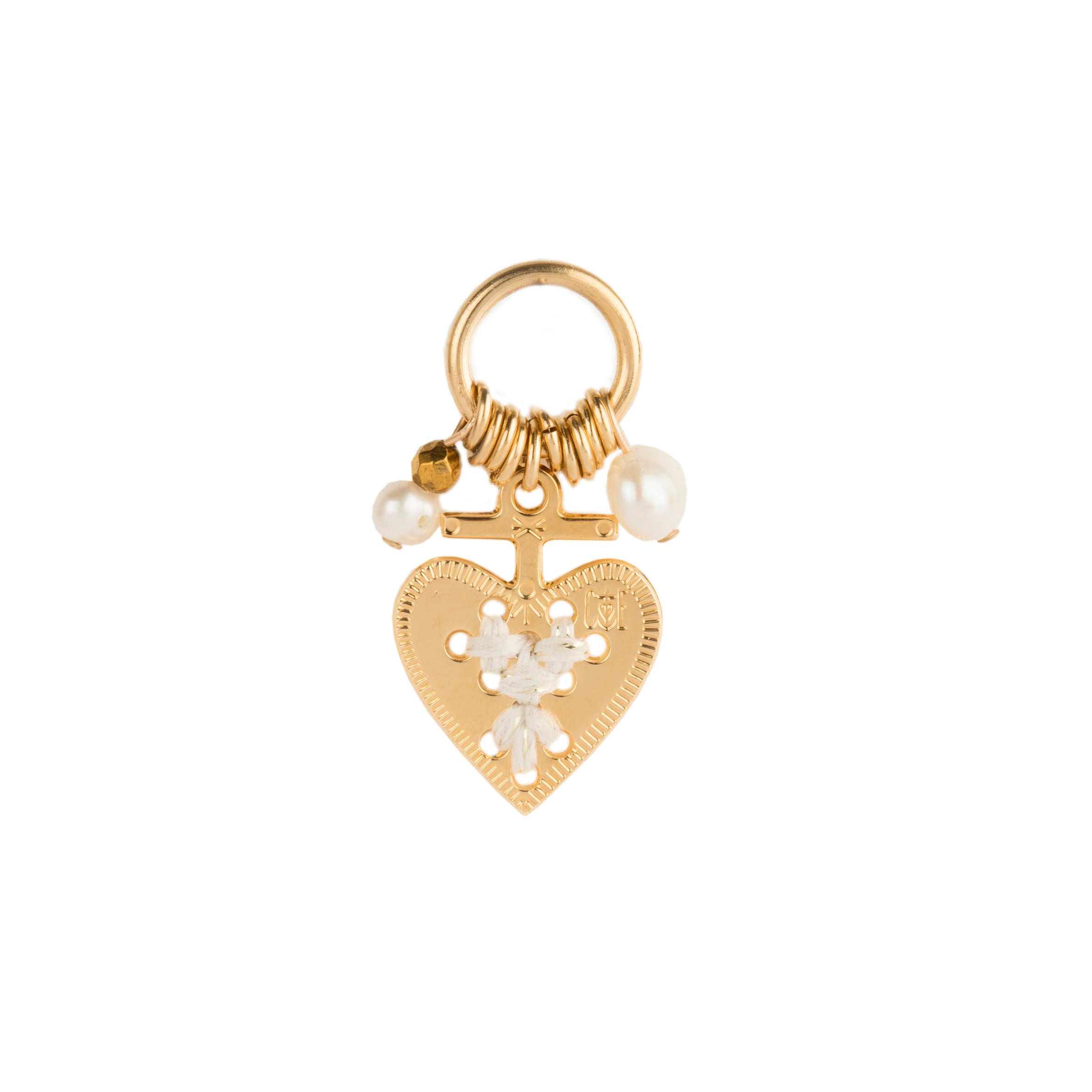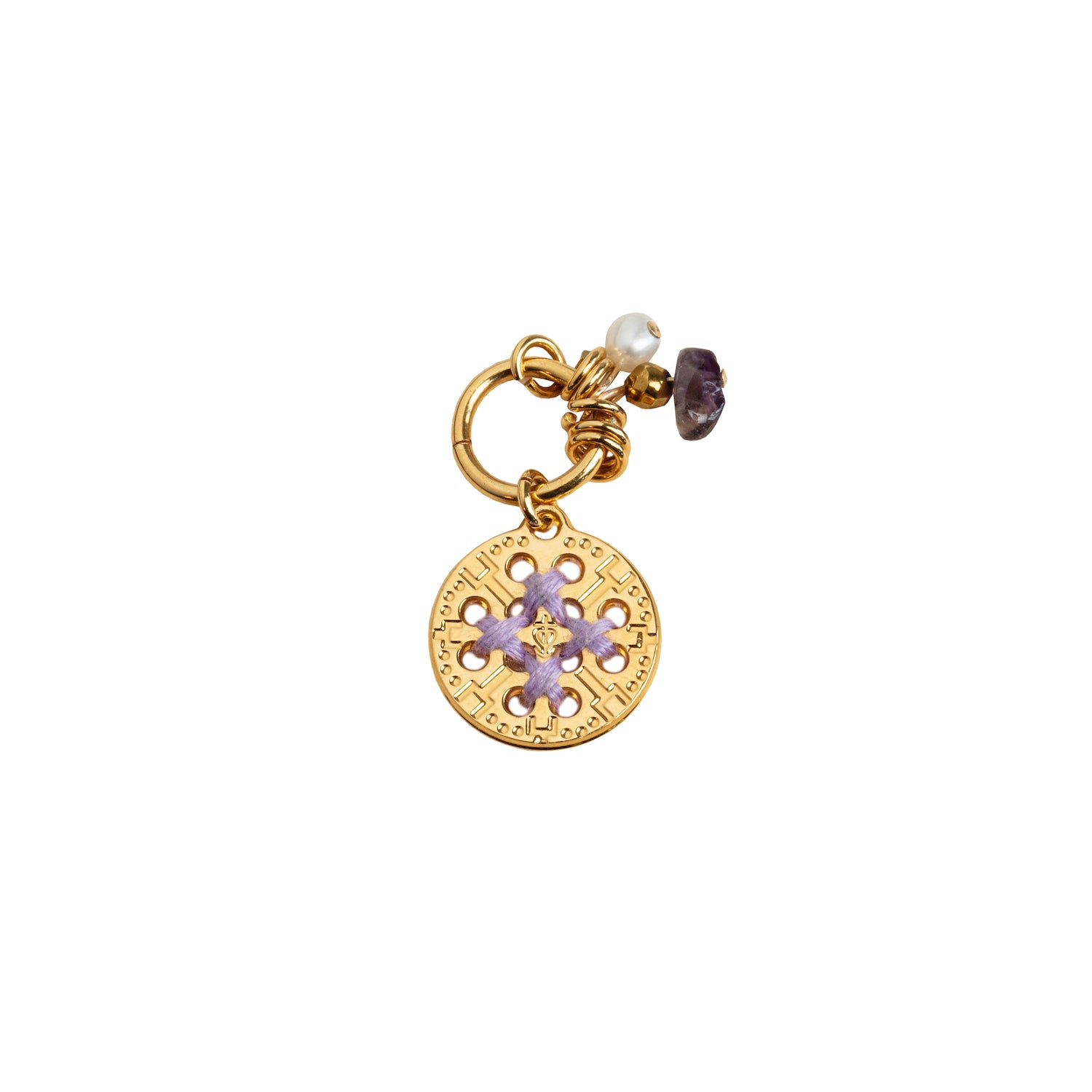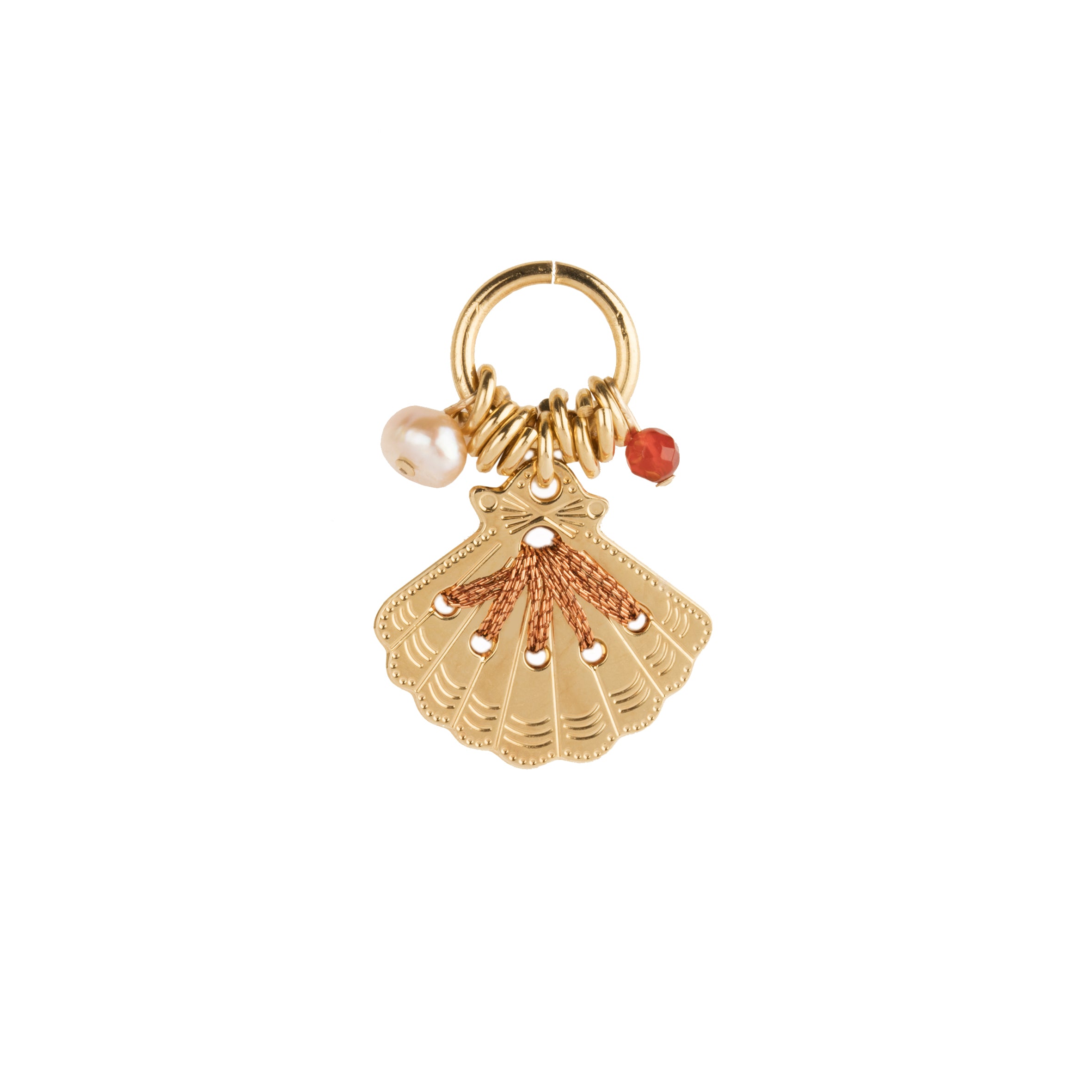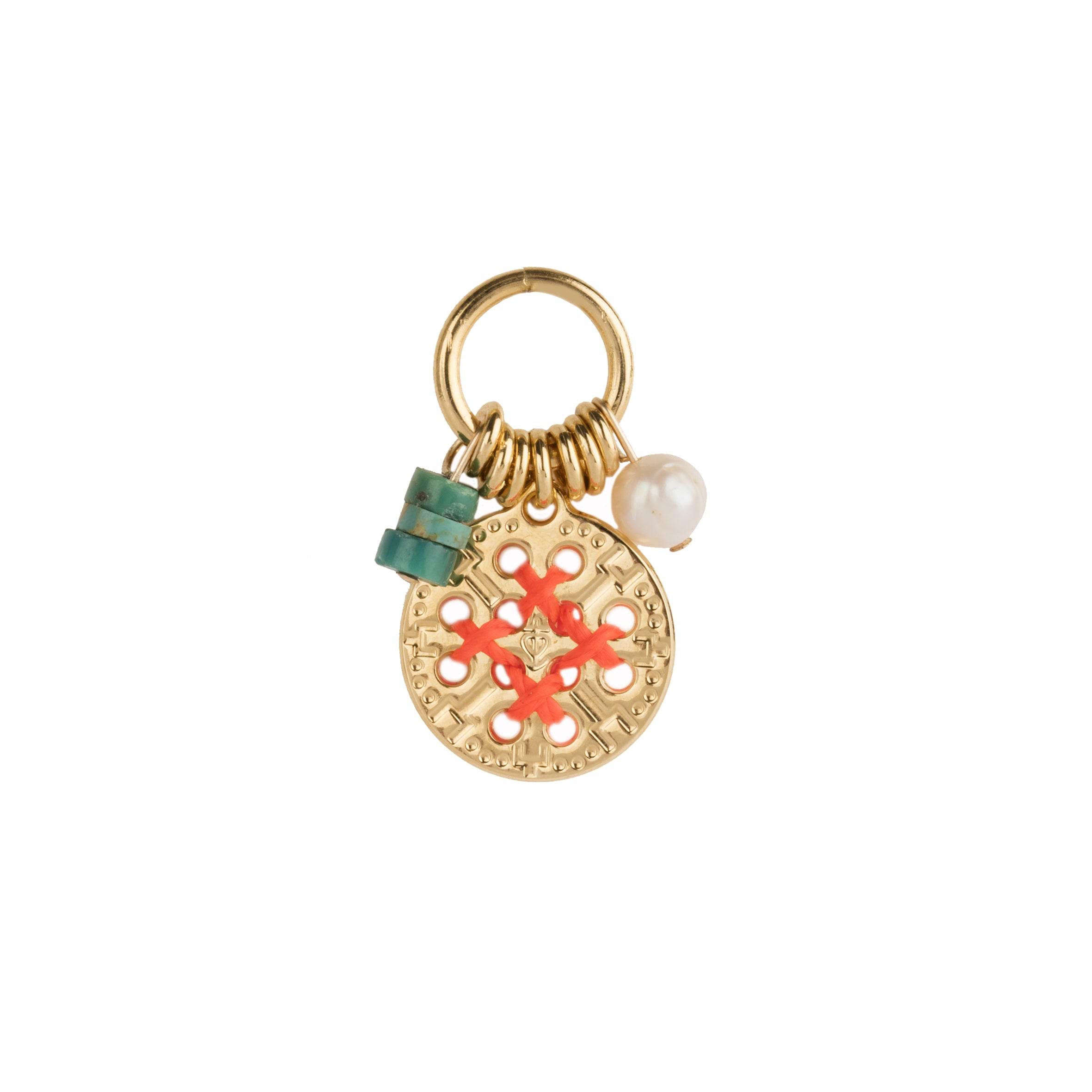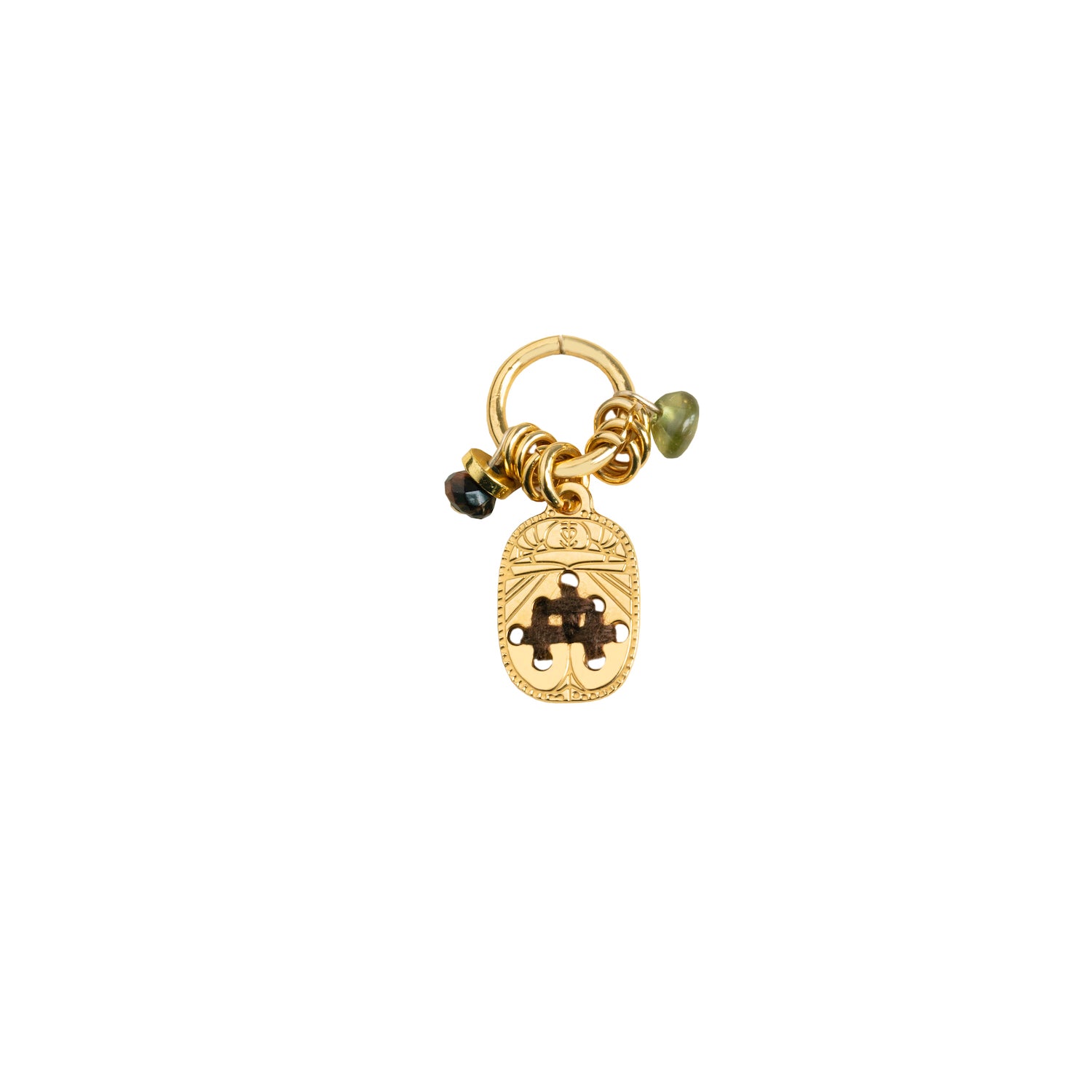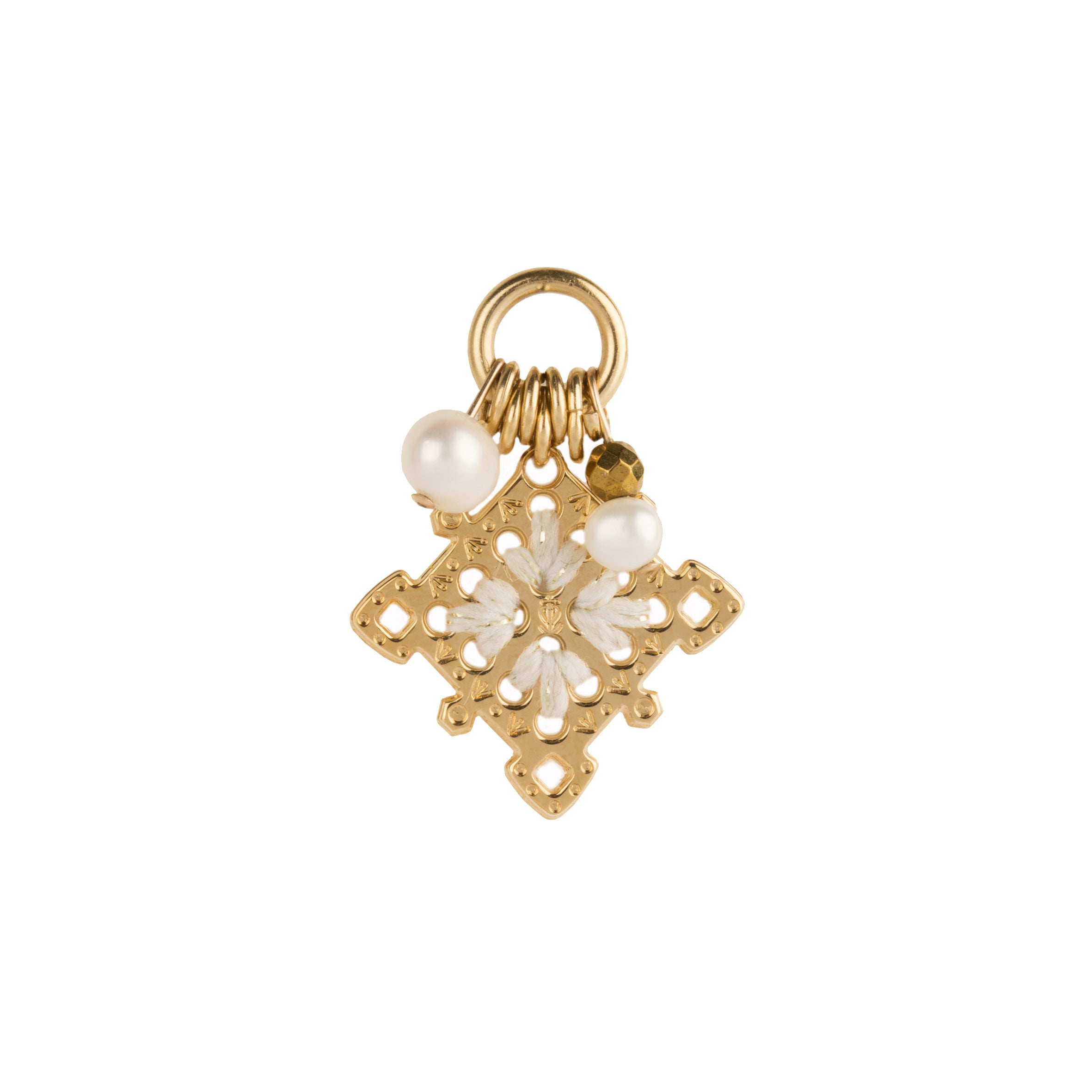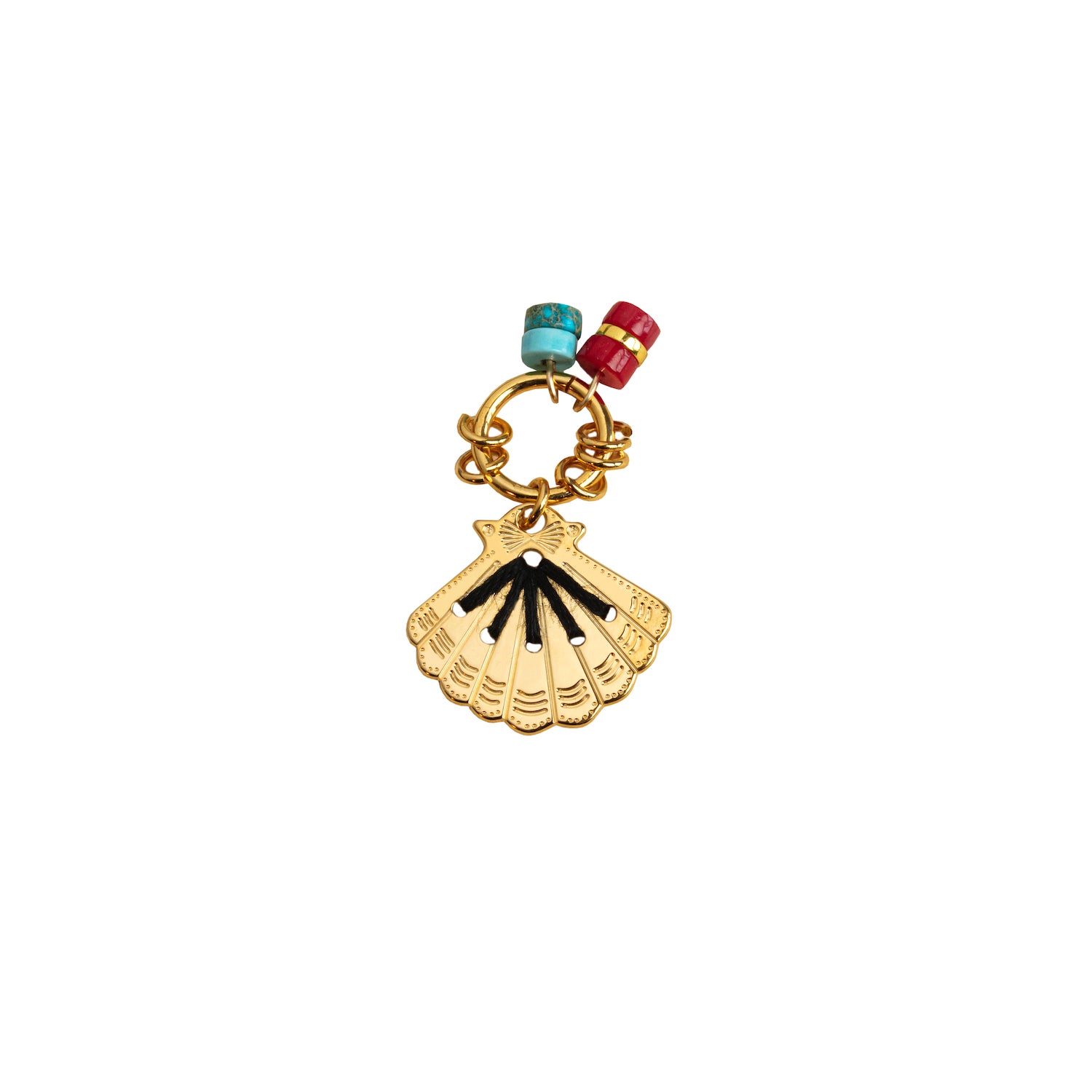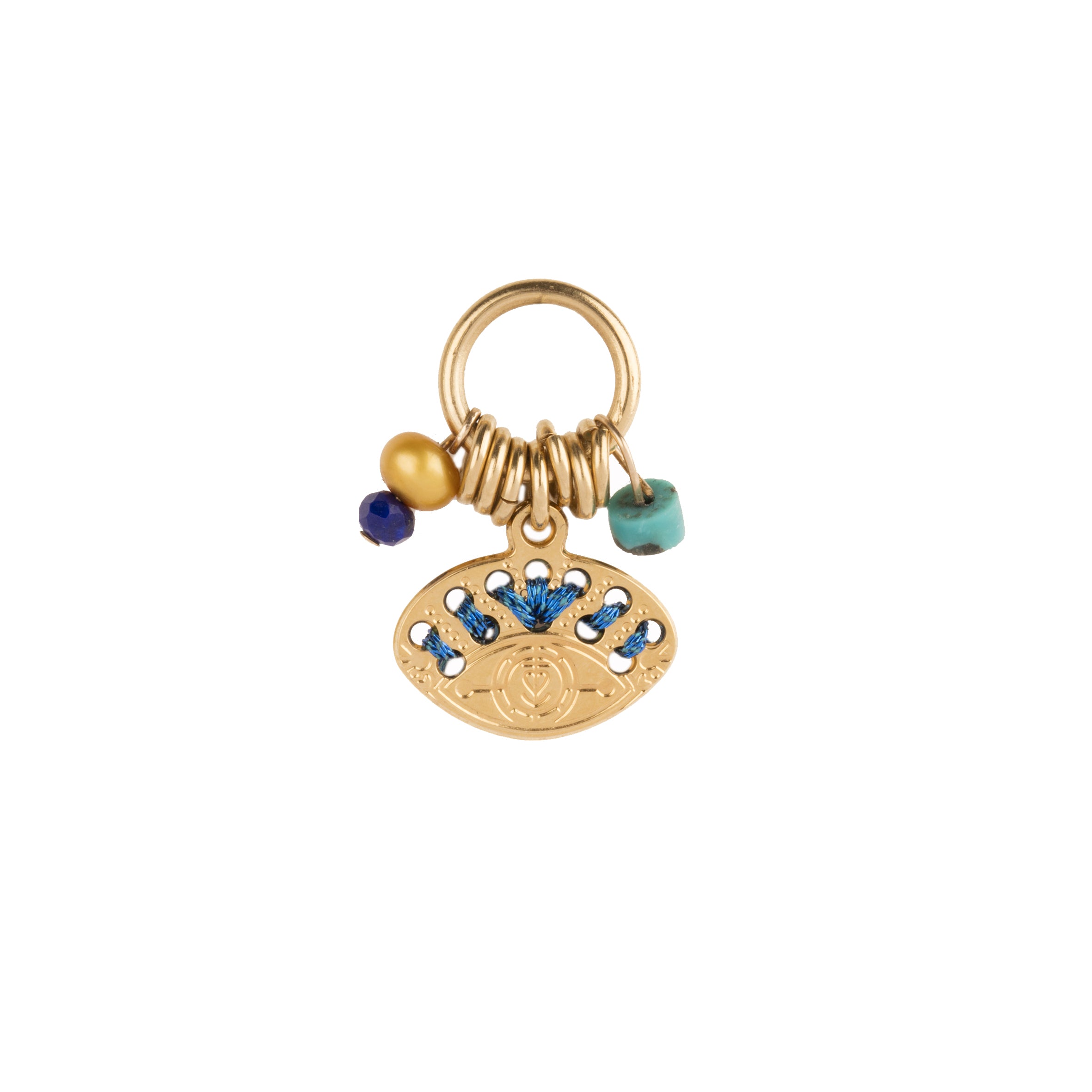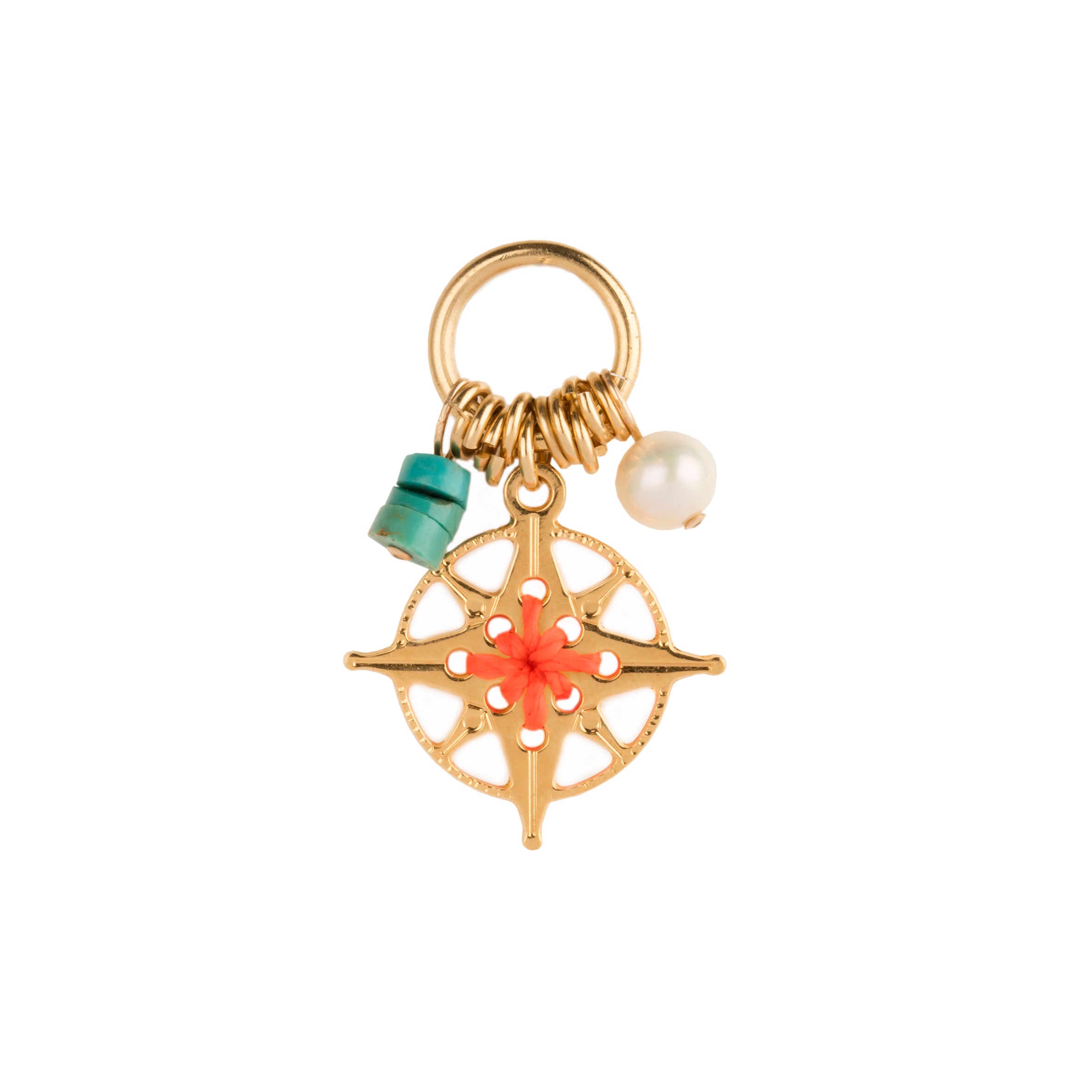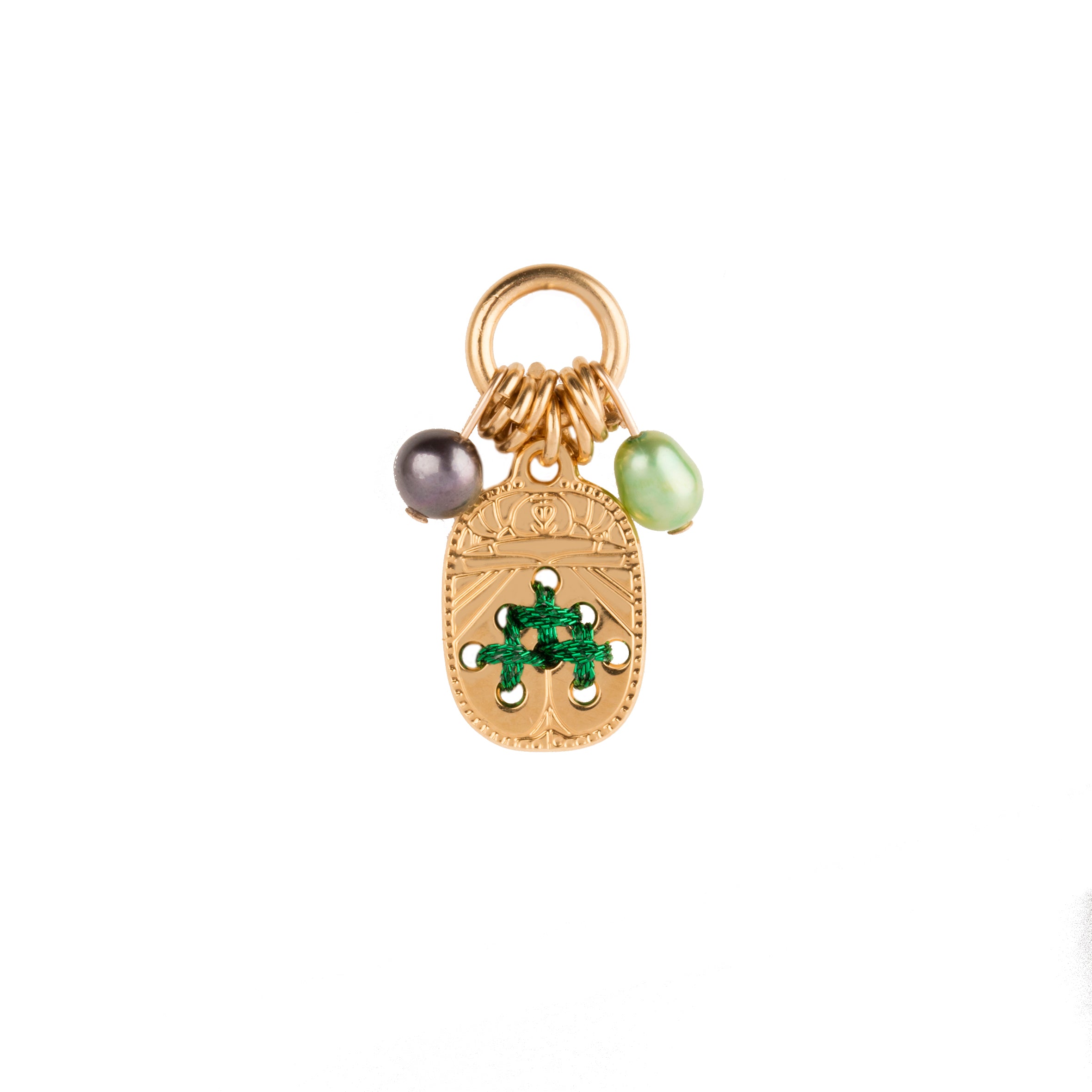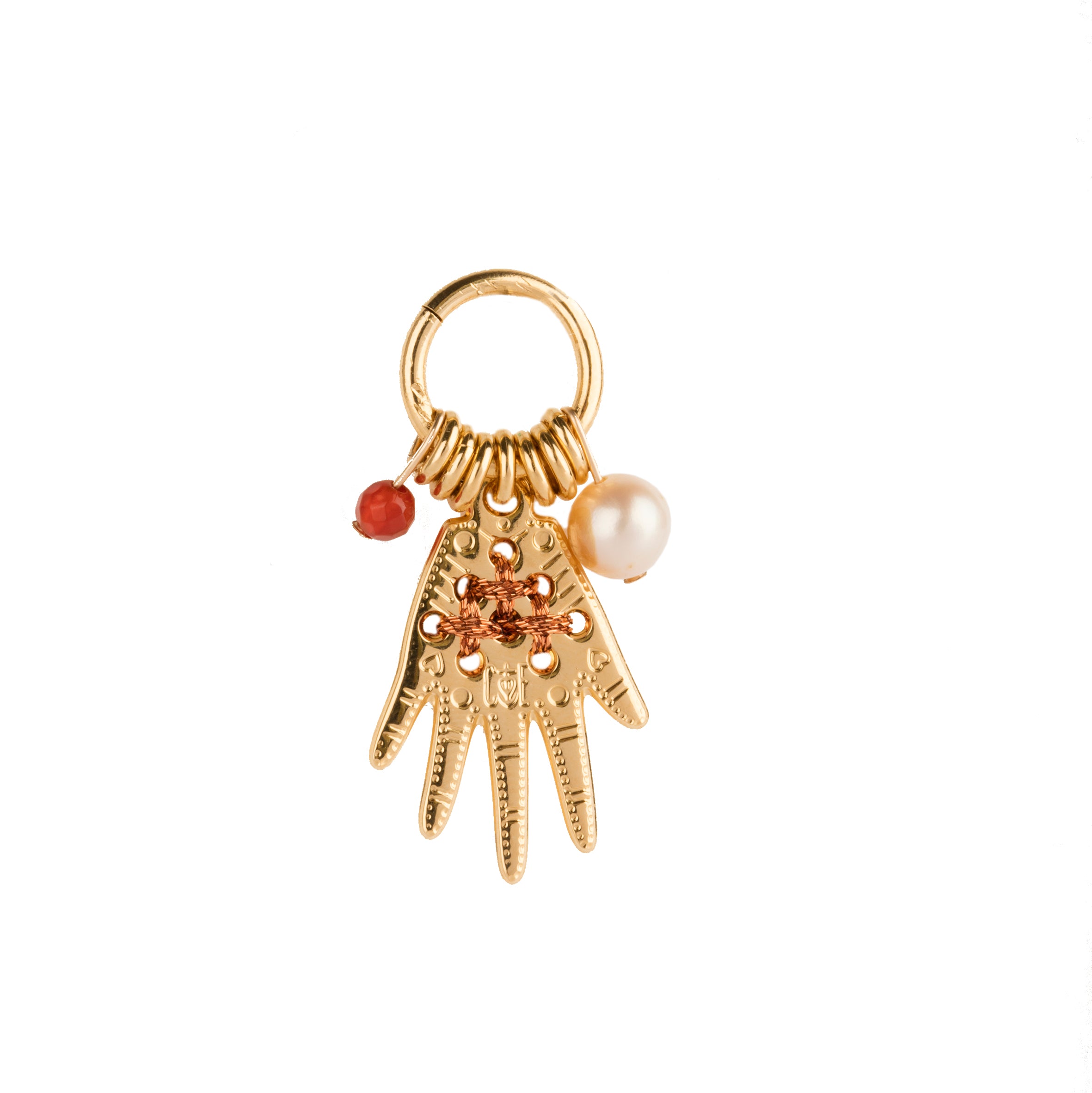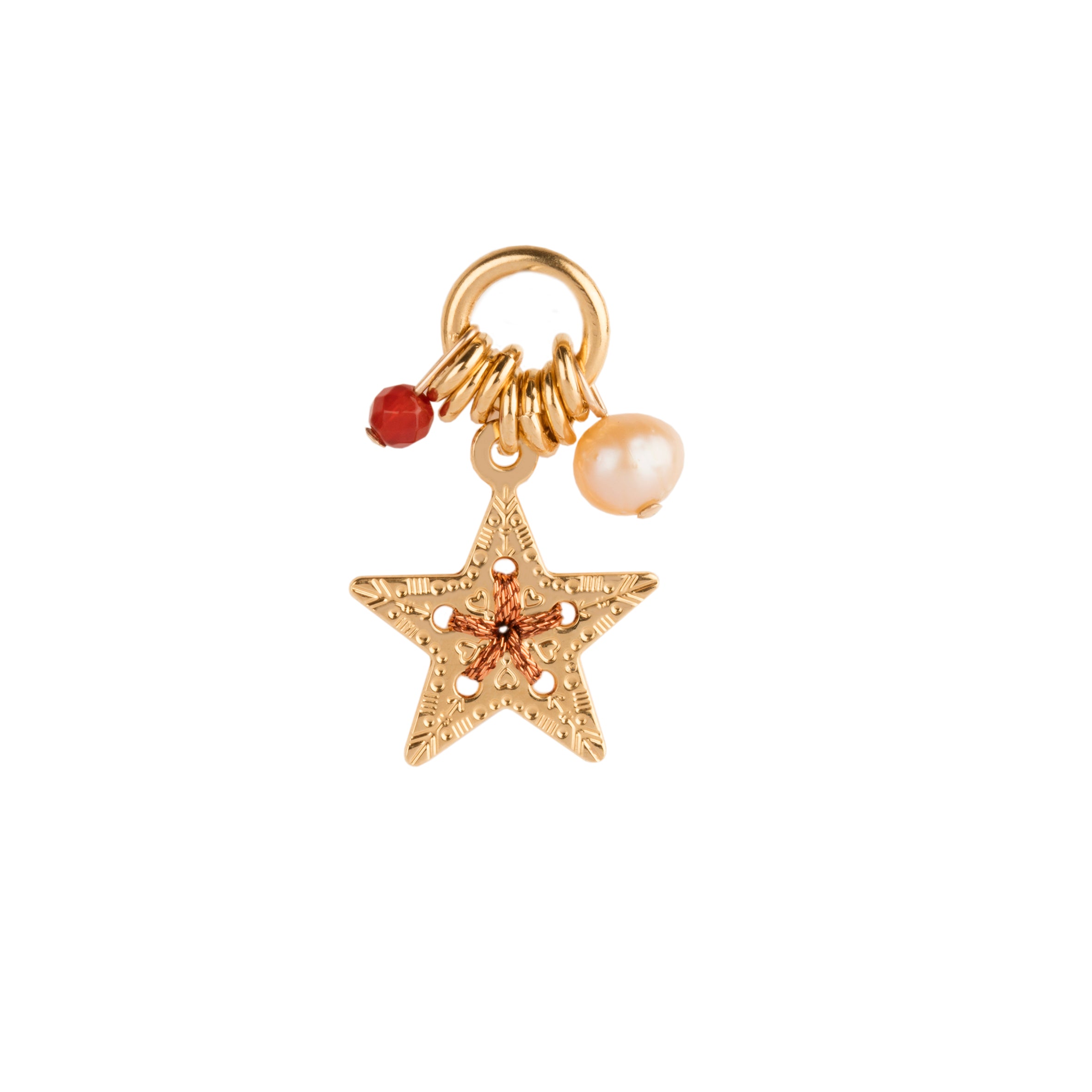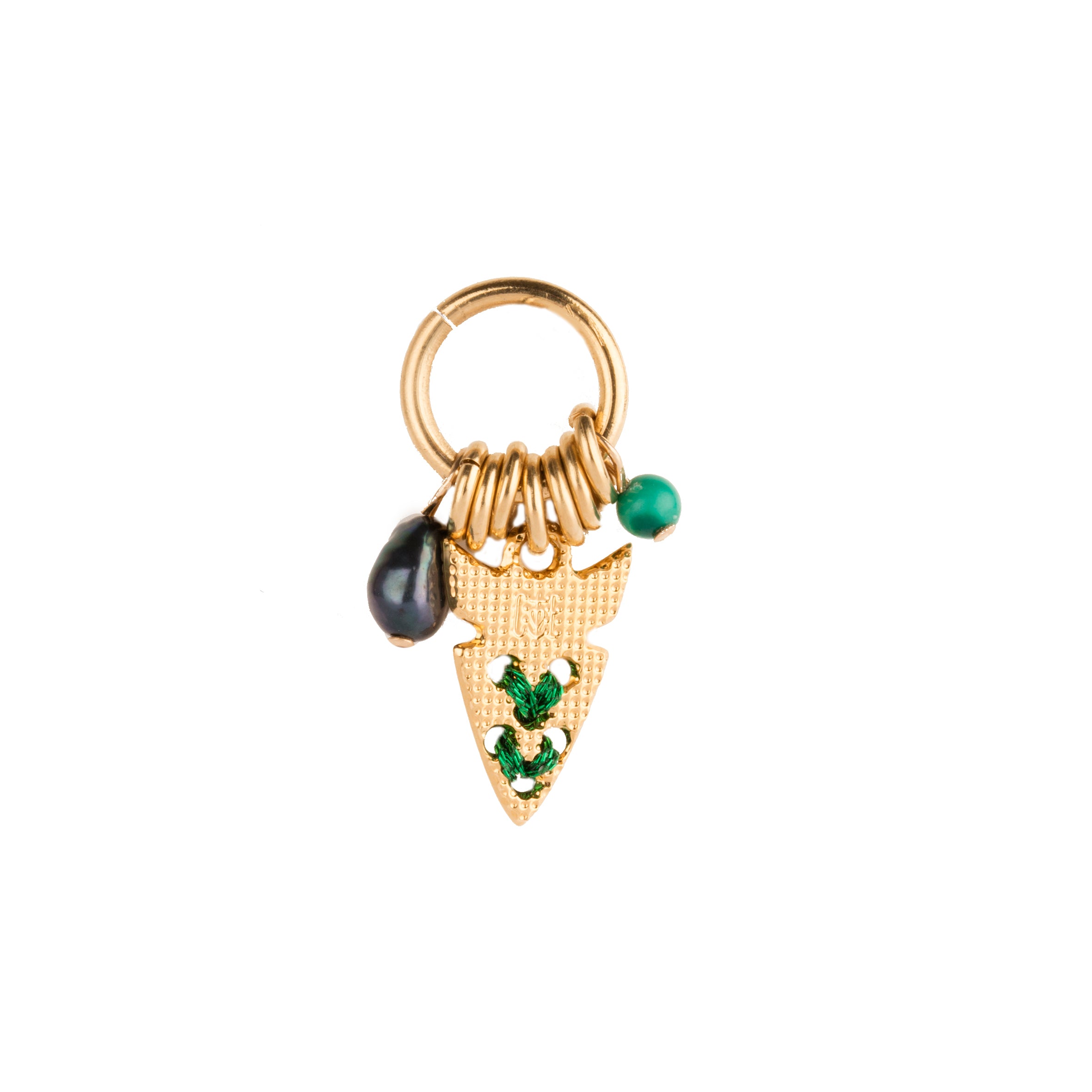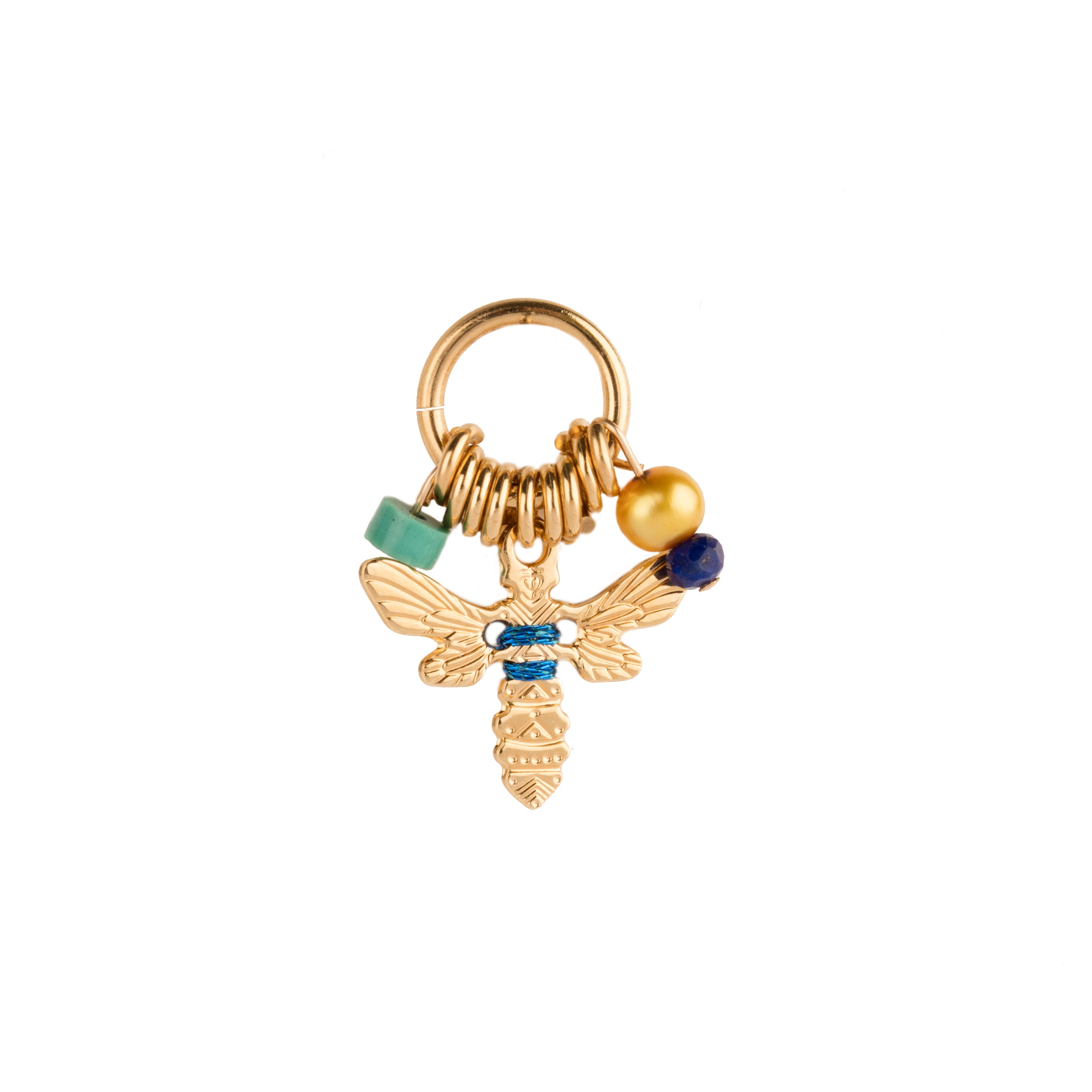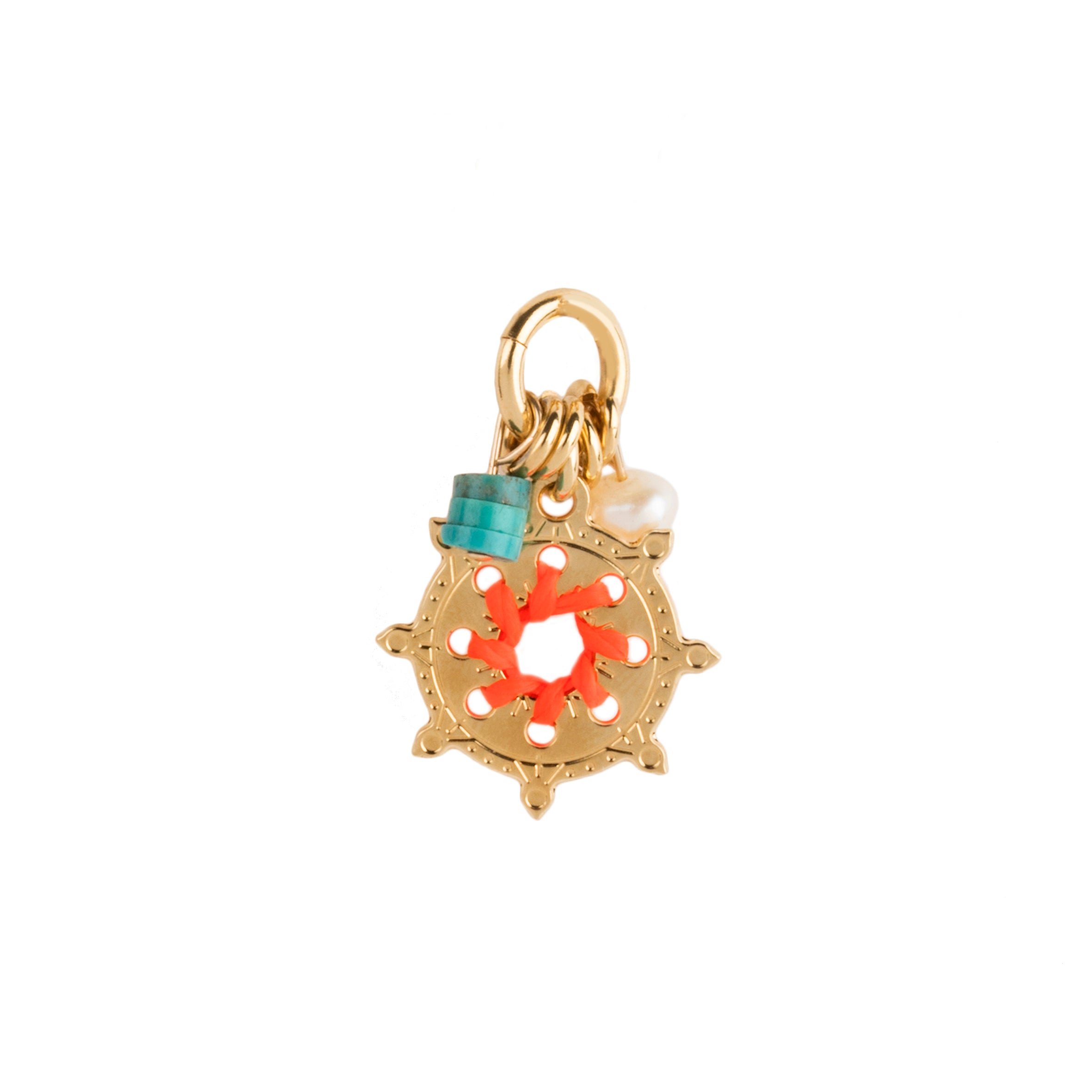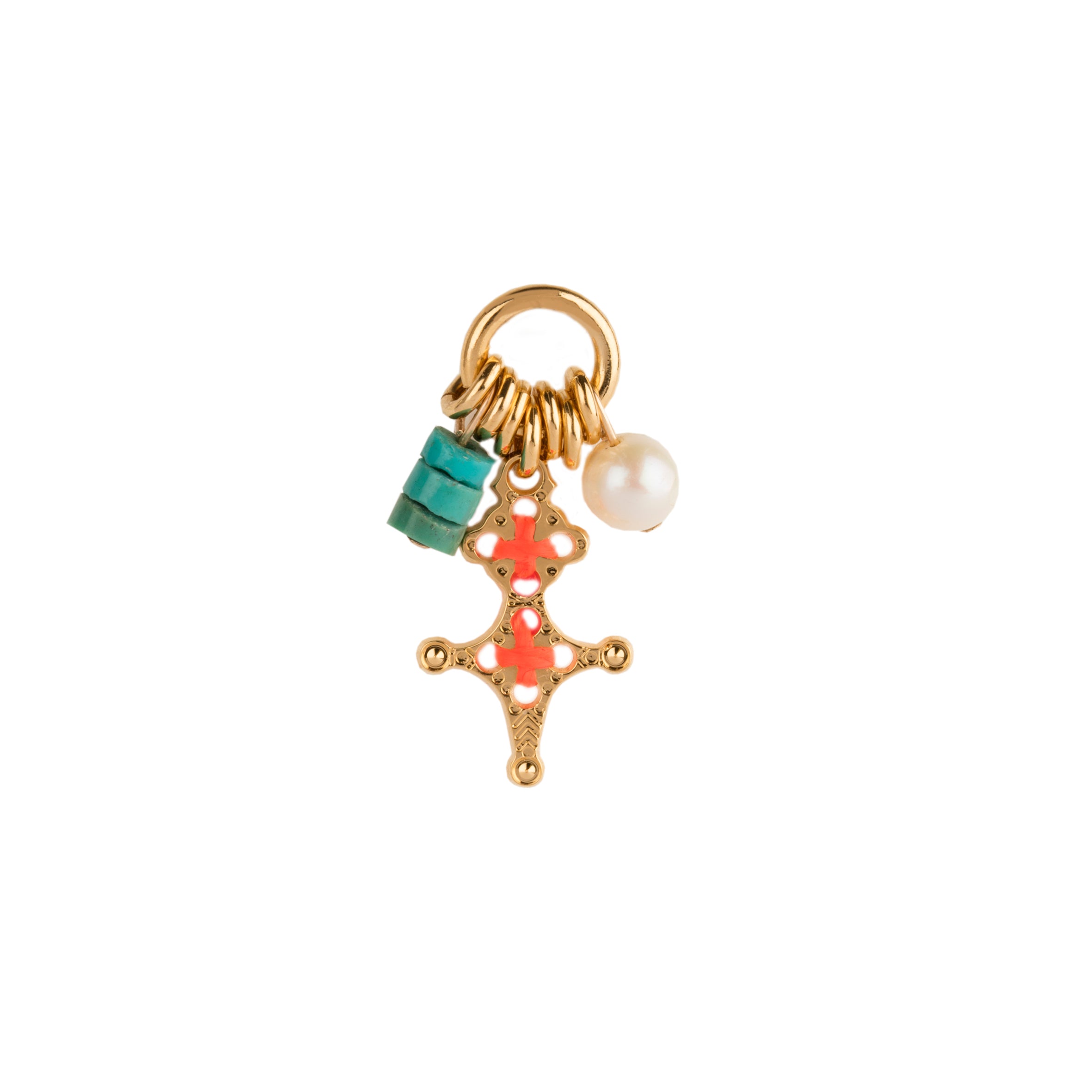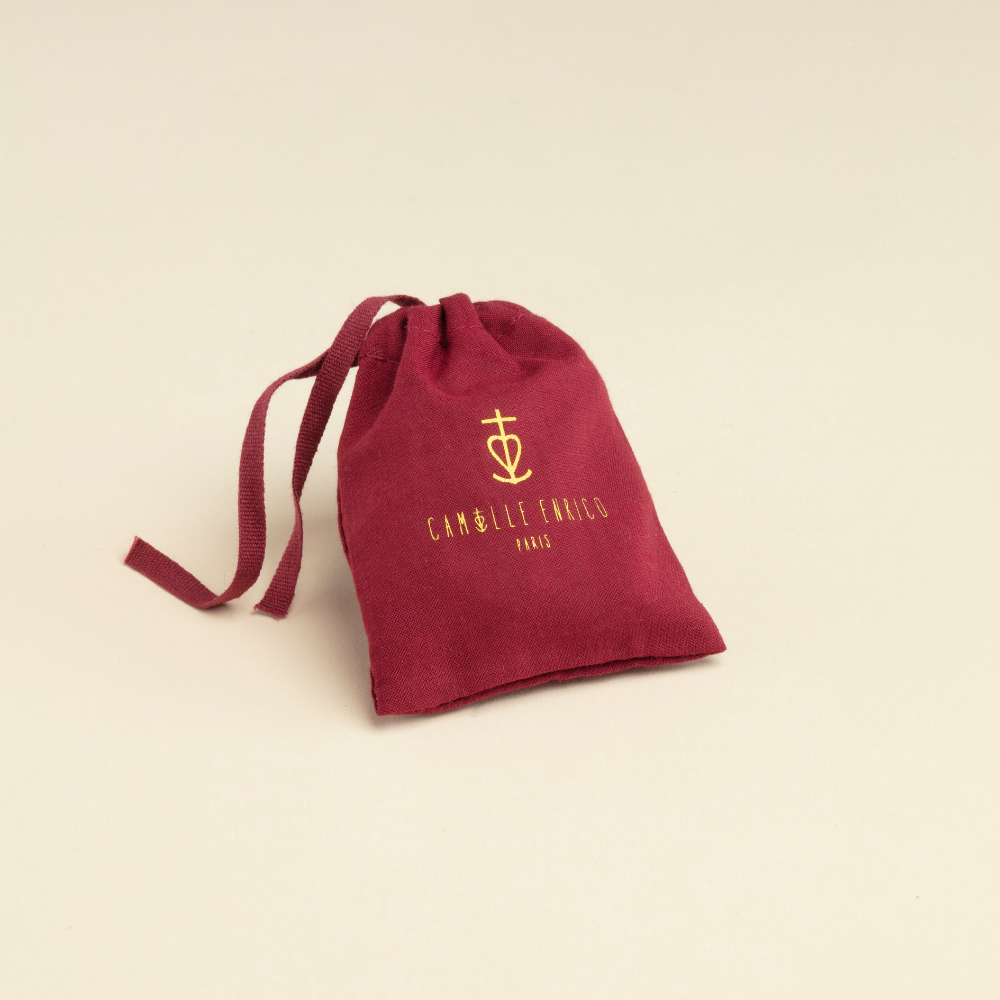 Compose the ELLA bracelet you've always dreamed of... Create your unique piece by personalizing it according to your desires!
The additional cost added to the starting price of 50€ corresponds to the price of the embroidery.
The Amulet of this bracelet is removable and can be worn on the other supports of the collection.
Opt for the color of your choice, we will add the associated pearls:
. Silver: hematites
. Mother-of-pearl / White pearls and hematite
. Lurex blue / Lapis Lazuli, yellow mother-of-pearl and turquoise
. Green lurex / Malachite and gray pearls
. Copper / Powdered pearls and carnelian
. Neon orange / Turquoise and white pearls
. Black / Coral red and turquoise
. Chocolate / Green garnet, tiger eye and hematite
. Parma / Amethyst and white pearls

. Brass bracelet covered with fair trade 24k gold
. Hand embroidery in lurex or OEKO-TEX 100 cotton
. Chain: 17cm
. Pendant height: between 1.5 and 2cm
. Weight: 5g
. lead free / nickel free
. Delivered in a pretty cotton pouch
Chaque pièce est fabriquée en France, à la main, par des artisans exceptionnels avec rigueur, minutie, détail et passion.
Chaque bijou est unique.
Pour en savoir plus sur notre processus de création et de fabrication, c'est ici.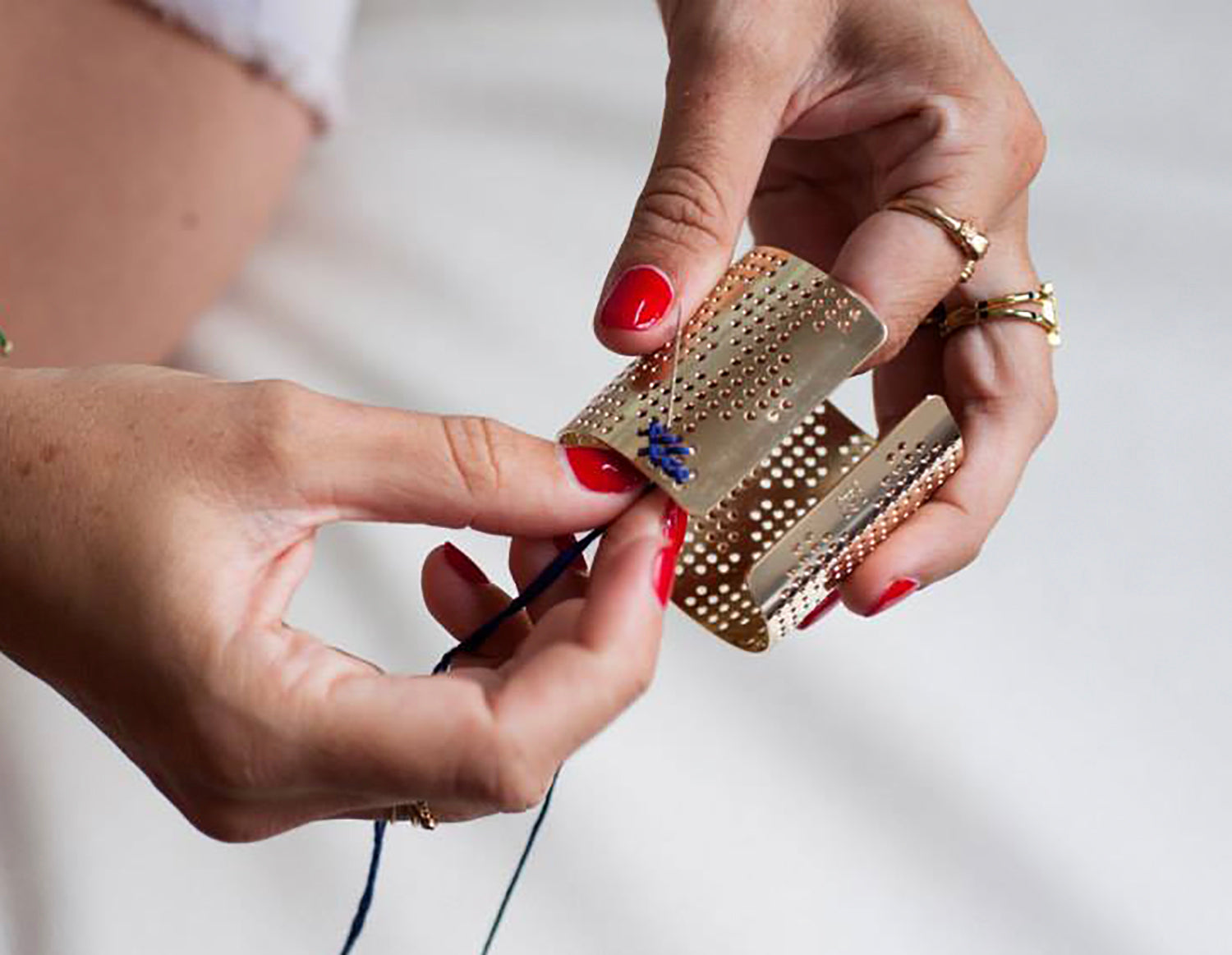 LA REPRISE BRODERIE
Dans une démarche de consommation responsable, nous vous proposons de faire vivre vos bijoux au rythme de vos envies en changeant leur broderie pour ne jamais vous en lasser...
EN SAVOIR PLUS