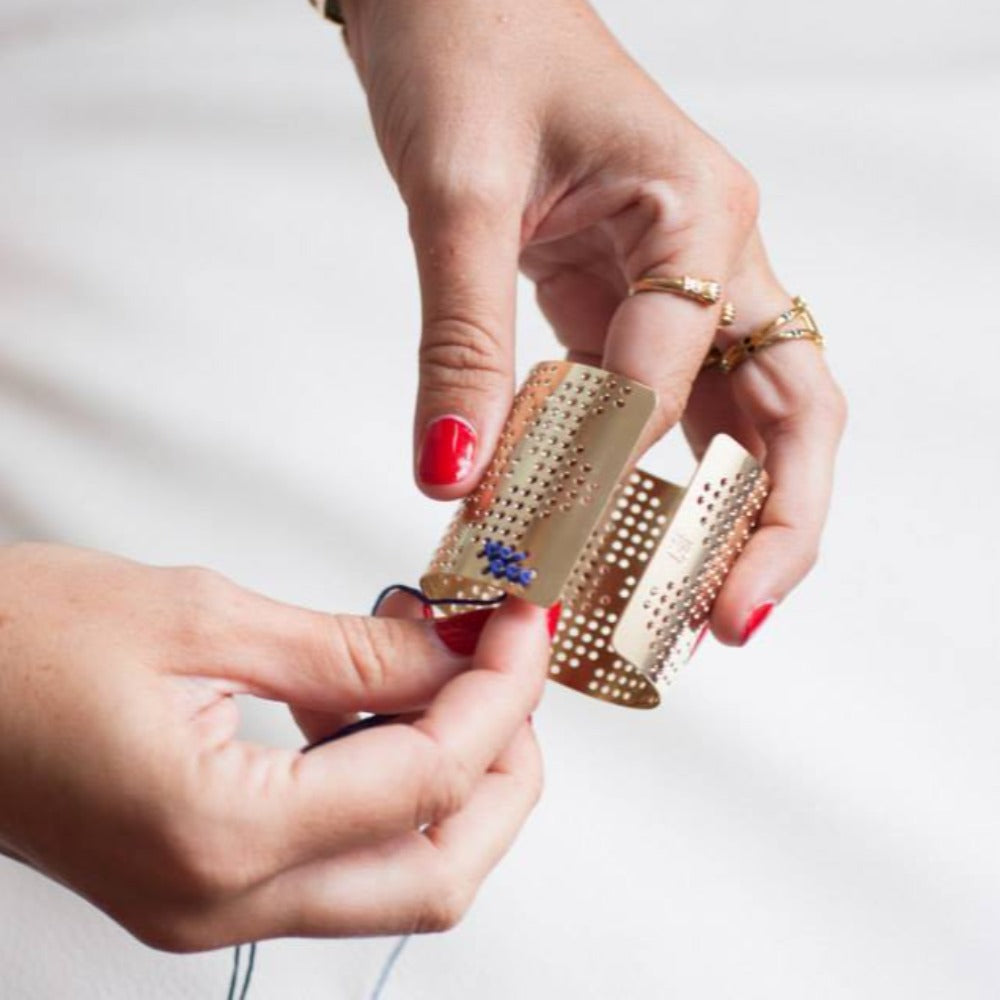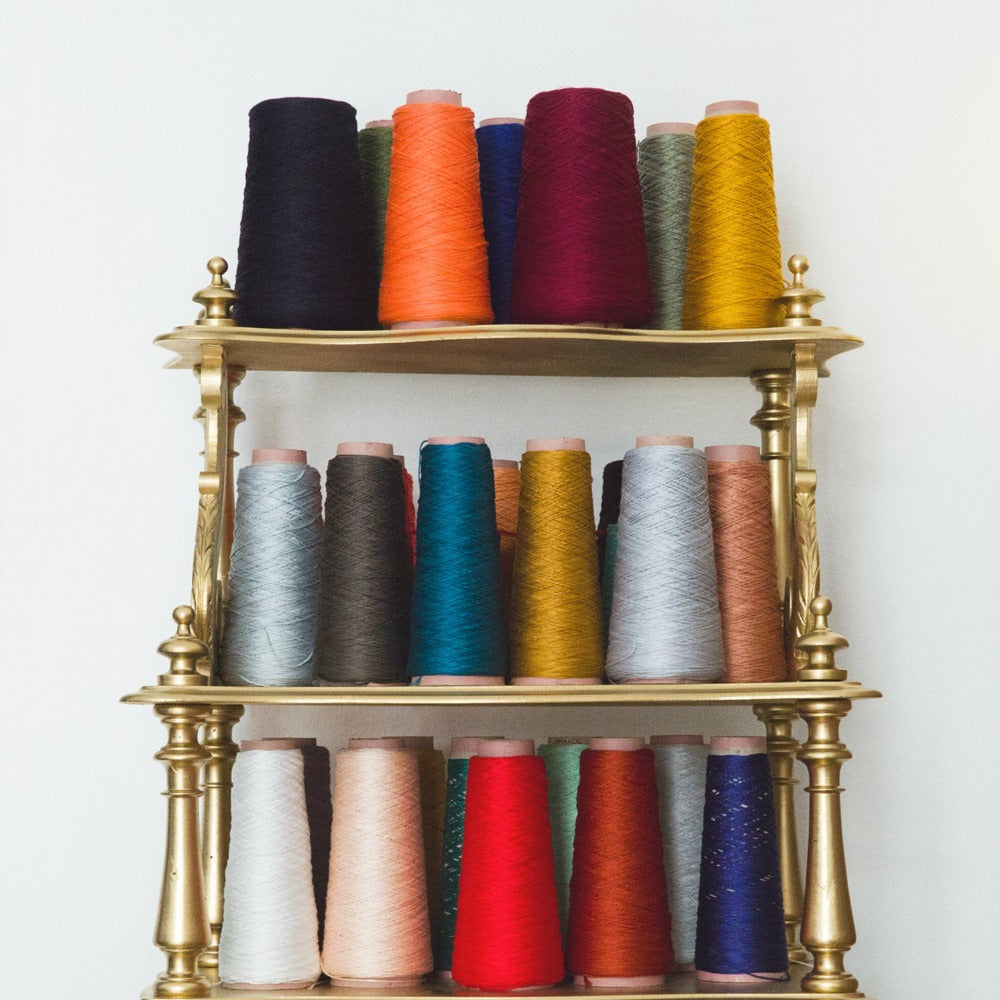 In a responsible consumption approach, we suggest that you bring your jewelery to life to the rhythm of your desires by changing its embroidery so that you never get tired of it... Consuming less but better.
You wish to have the embroidery of your jewel reworked because of a stain, following natural wear of the threads or quite simply in order to be able to change color and thus discover your favorite jewel in a new light. The procedure is simple. Here are the 2 options available to you:
#1 You live in Paris and have time to come see us at the Boutique-Atelier to choose your color directly. If it is a small piece, you can even watch the metamorphosis of your jewel live and you will leave with a jewel like new. If it's a model with more substantial embroidery, pick it up 1 to 3 days later.
#2 You don't have the opportunity to go to the store so it's happening below. Select the type of embroidery desired (plain or multicolored), the type of jewel to be used, the color(s) of threads. Finalize your order on the e-shop then attach a copy of your order confirmation or simply its number (# followed by 4 digits) to your jewel and send it to the Boutique-Atelier . Upon receipt, your order will be processed within 3 working days and returned according to the delivery method chosen by you when placing your order.
Learn how to re-embroider your favorite Amulets yourself thanks to L'Atelier Camille Enrico. Our series of tutorials will reveal our tips and tricks to give a second life to your favorite piece so that it goes through time by your side.
Have a good trip...
Chaque pièce est fabriquée en France, à la main, par des artisans exceptionnels avec rigueur, minutie, détail et passion.
Chaque bijou est unique.
Pour en savoir plus sur notre processus de création et de fabrication, c'est ici.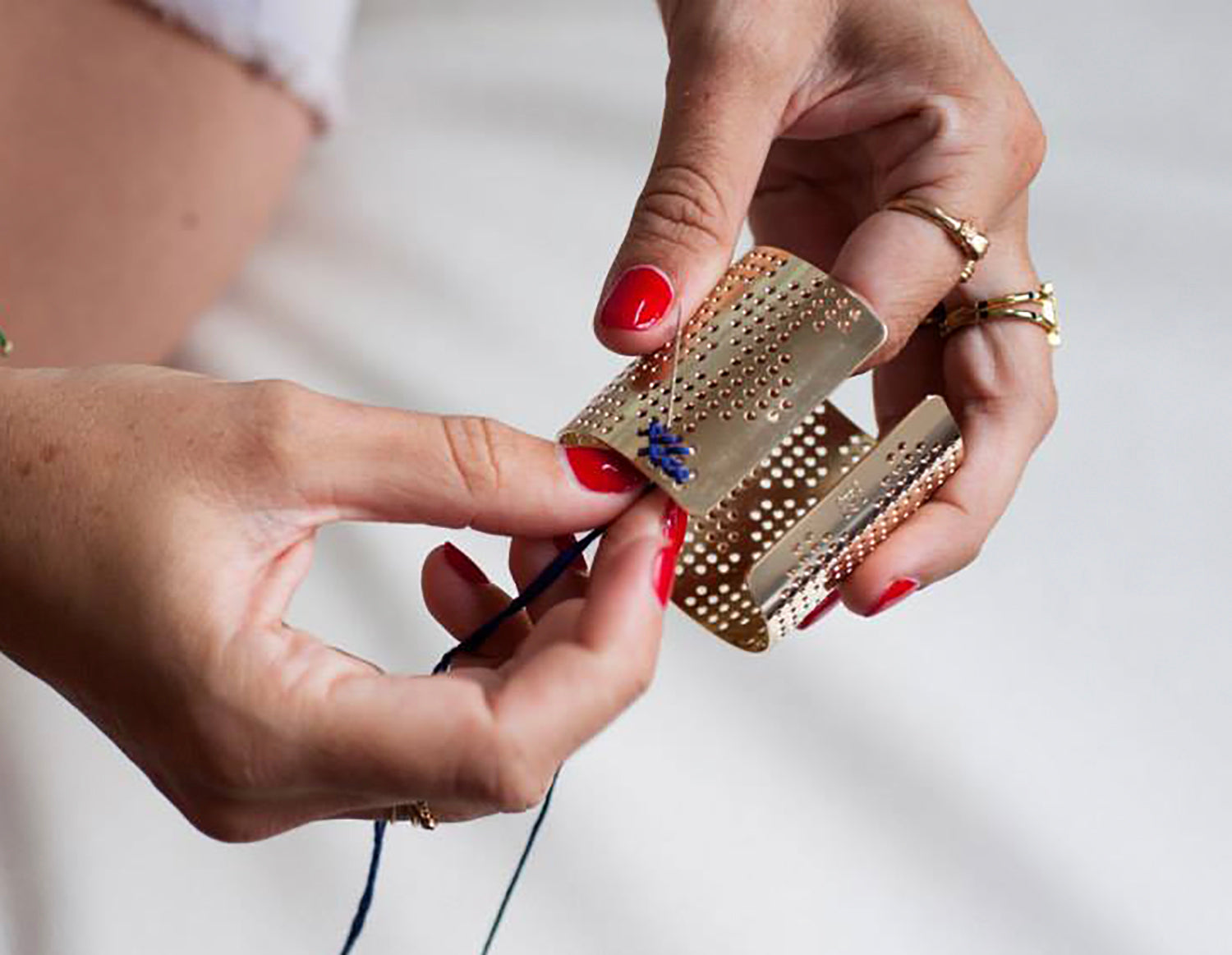 LA REPRISE BRODERIE
Dans une démarche de consommation responsable, nous vous proposons de faire vivre vos bijoux au rythme de vos envies en changeant leur broderie pour ne jamais vous en lasser...
EN SAVOIR PLUS