---
---
MY SOLIDARITY AMULET BRACELET
CAMILLE ENRICO unveils a brand new amulet jewel , more meaningful and engaging than ever. This is a jewel in collaboration with UN WOMEN France . This partnership was born out of UN Women's #OrangeTheWorld campaign. Renewed every year, this operation aims to raise awareness and collect donations to fight against violence against women and girls.
#ORANGETHEWORLD
JEWELERY MADE BY WOMEN, FOR WOMEN...
     For our brand, whose team is almost exclusively female, the cause of women is a real concern. Thanks to the sale of this amulet jewel, CAMILLE ENRICO raises funds that will support the actions of UN Women and thus help women victims of violence.
#STOPviolence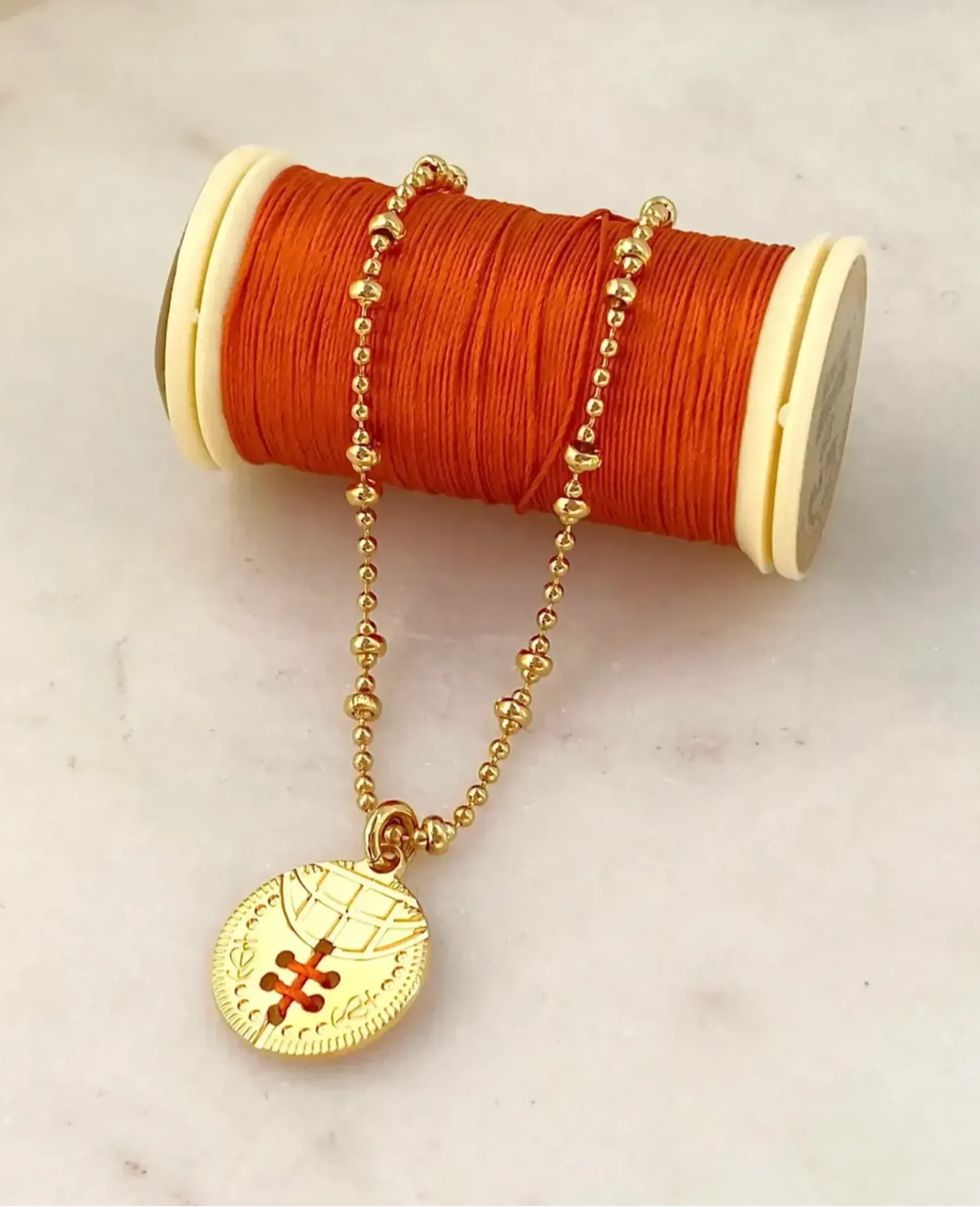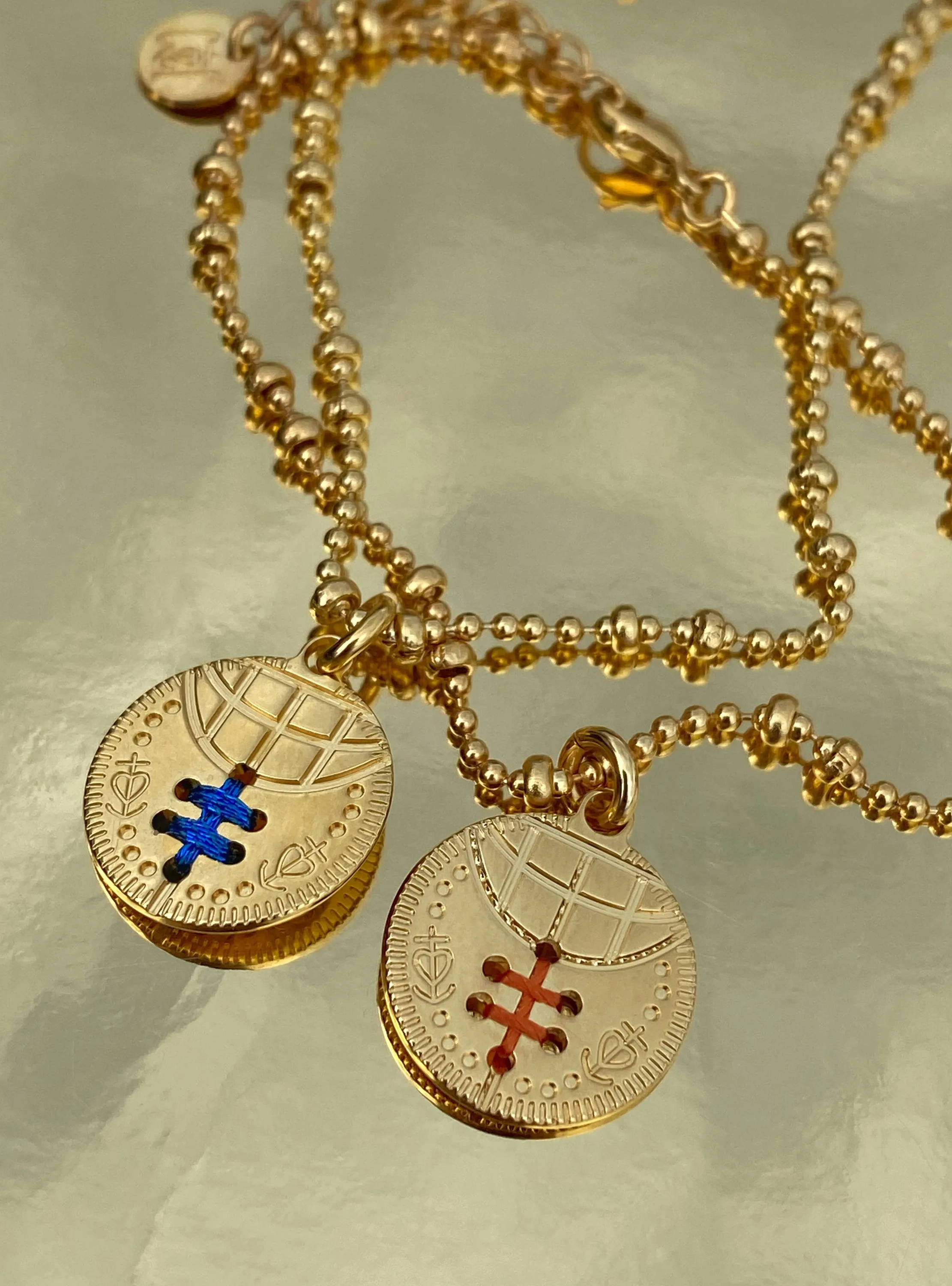 TO ACT, WEAR ONE OF THESE SOLIDARITY BRACELETS
1 JEWEL PURCHASED = 1 PROTECTED WOMAN
When purchased, €30 will be donated directly to the United Nations Dedicated Funds for the Elimination of Violence against Women, i.e. more than 120 programs in 80 countries.
Composition: brass covered with gold and silk threads
Dimensions: chain adjustable from 16cm to 21cm and medal measuring 1.5cm
Responsibly made in France
EACH BRACELET WILL FUND THE CARE OF A VICTIM OF VIOLENCE IN A SPECIALIZED CENTRE. SHE WILL FIND LEGAL, PSYCHOLOGICAL AND MEDICAL SUPPORT.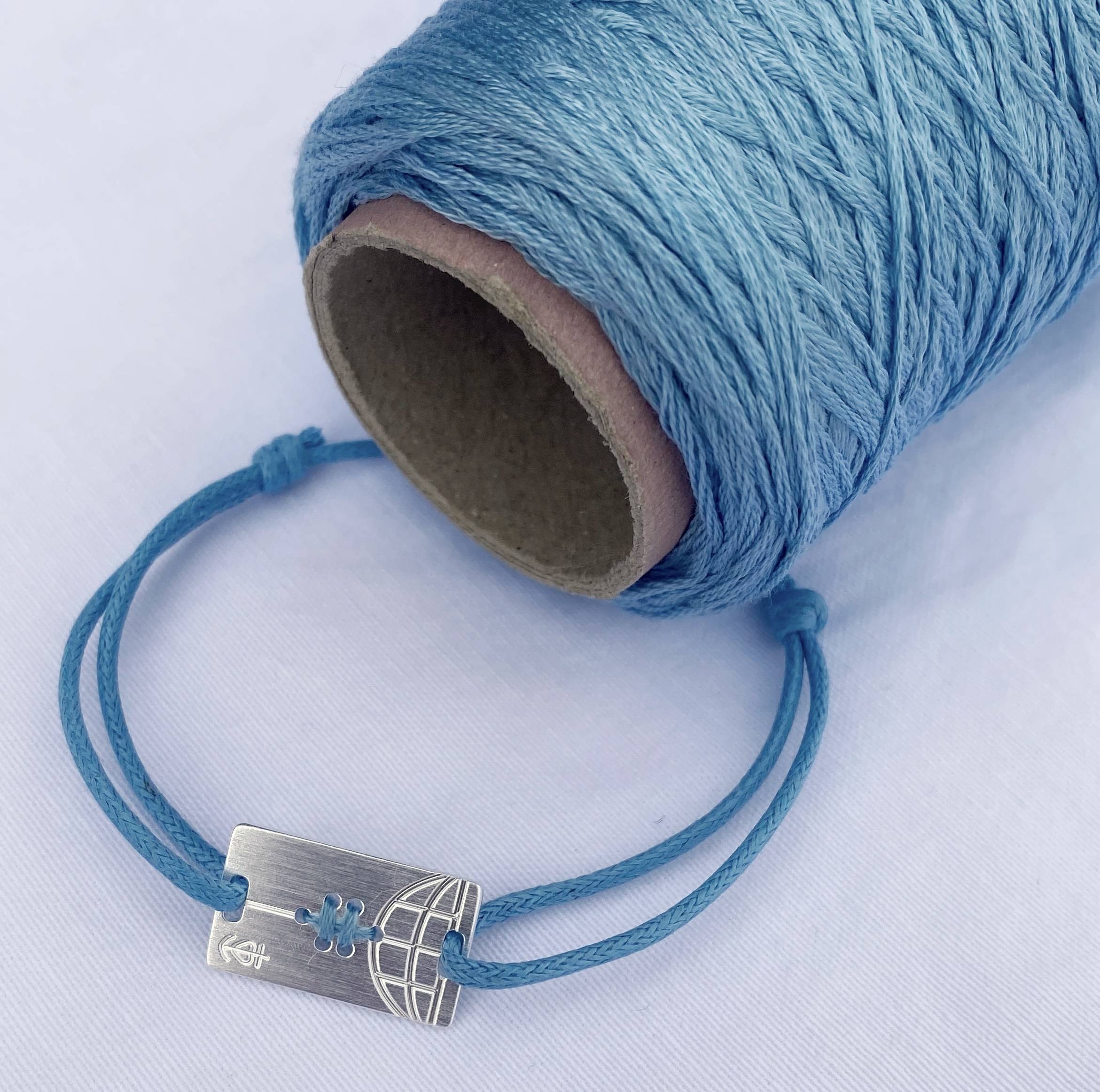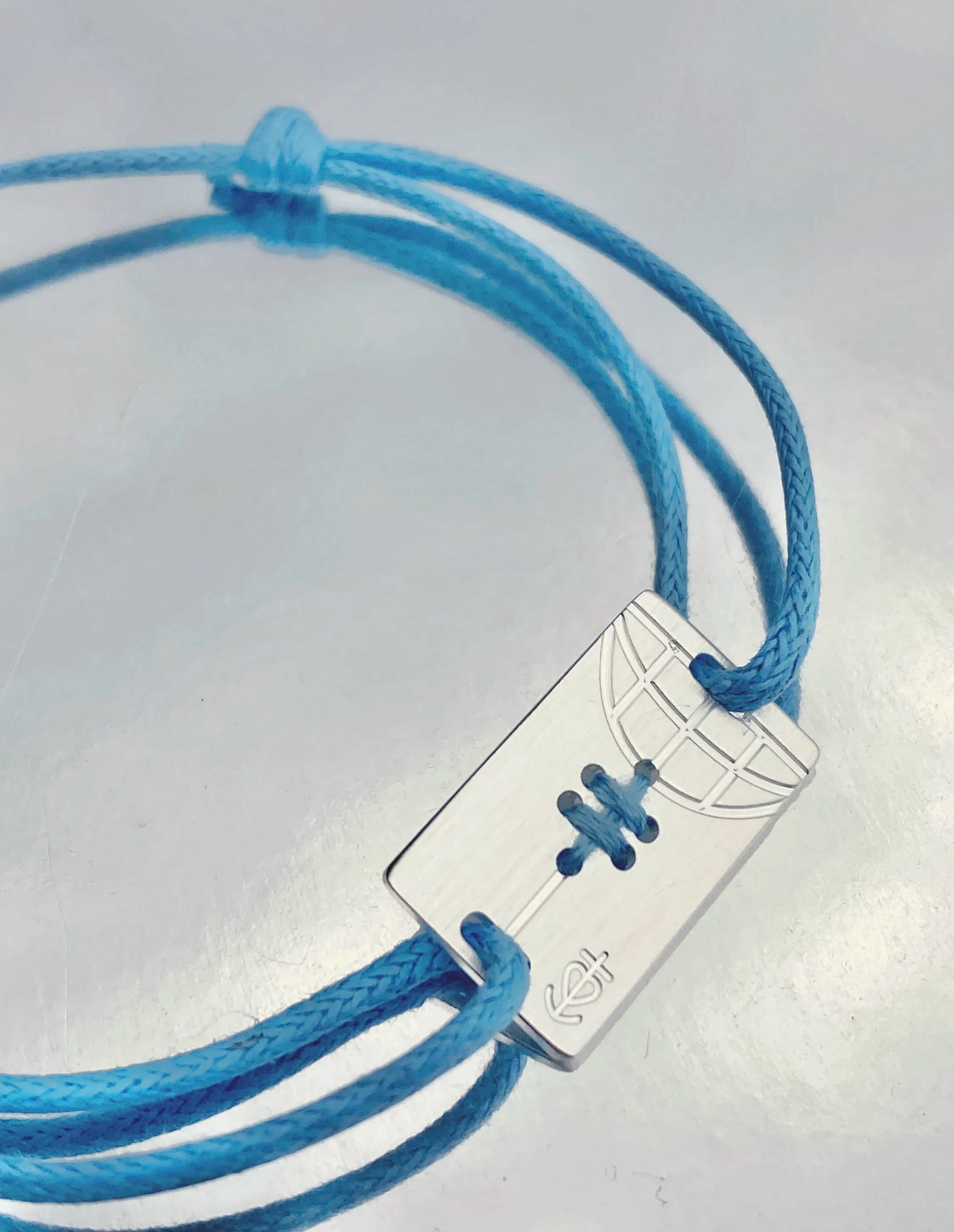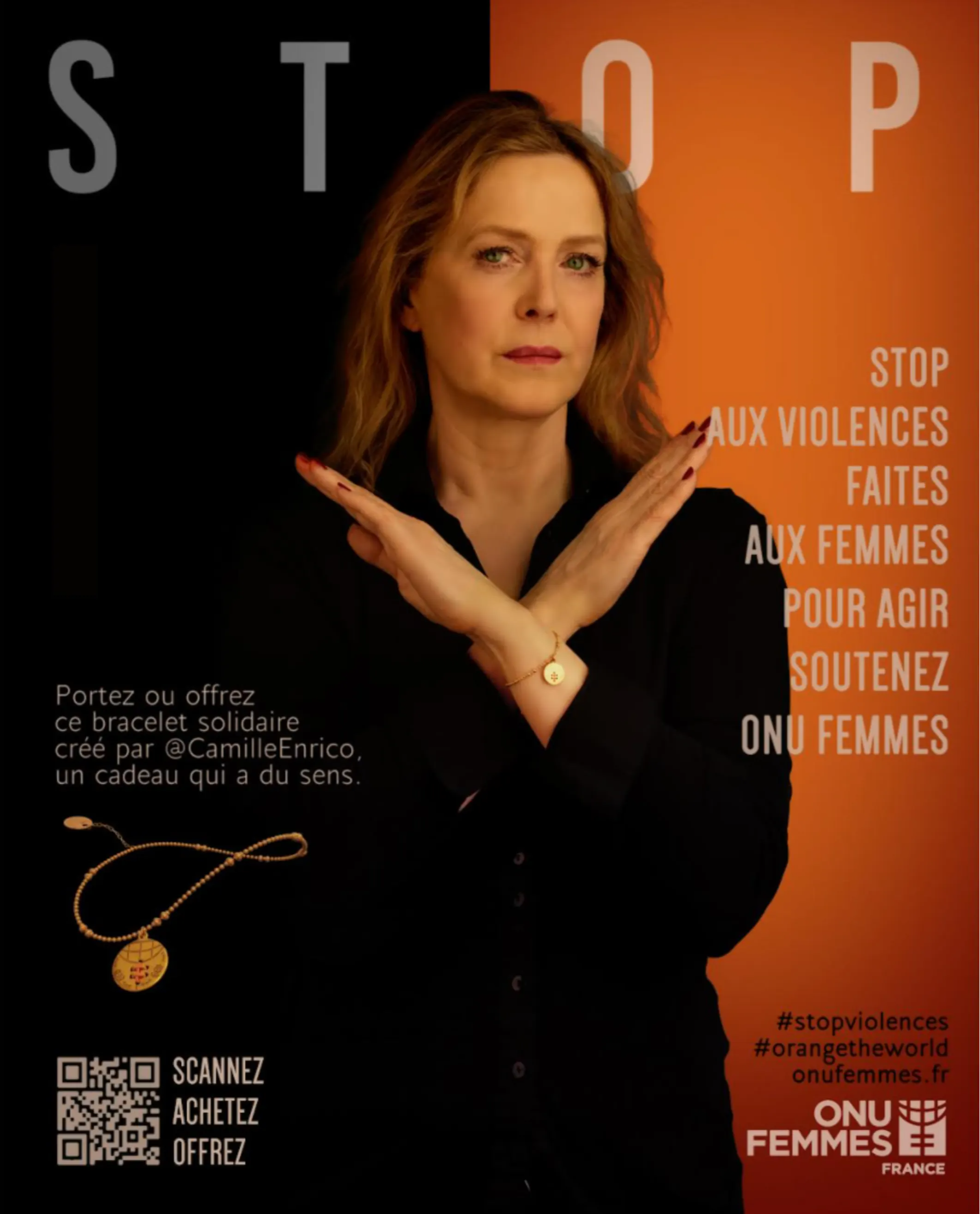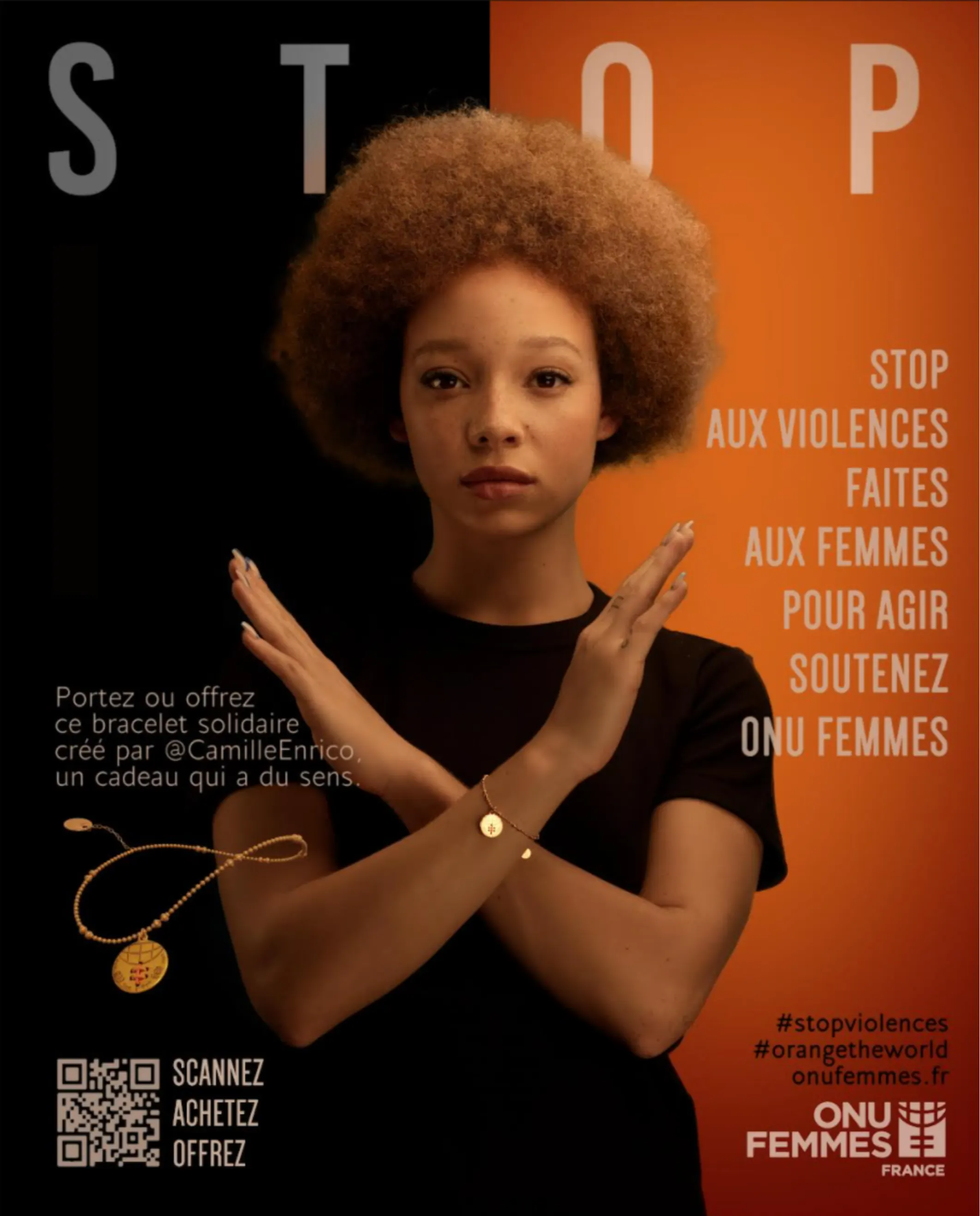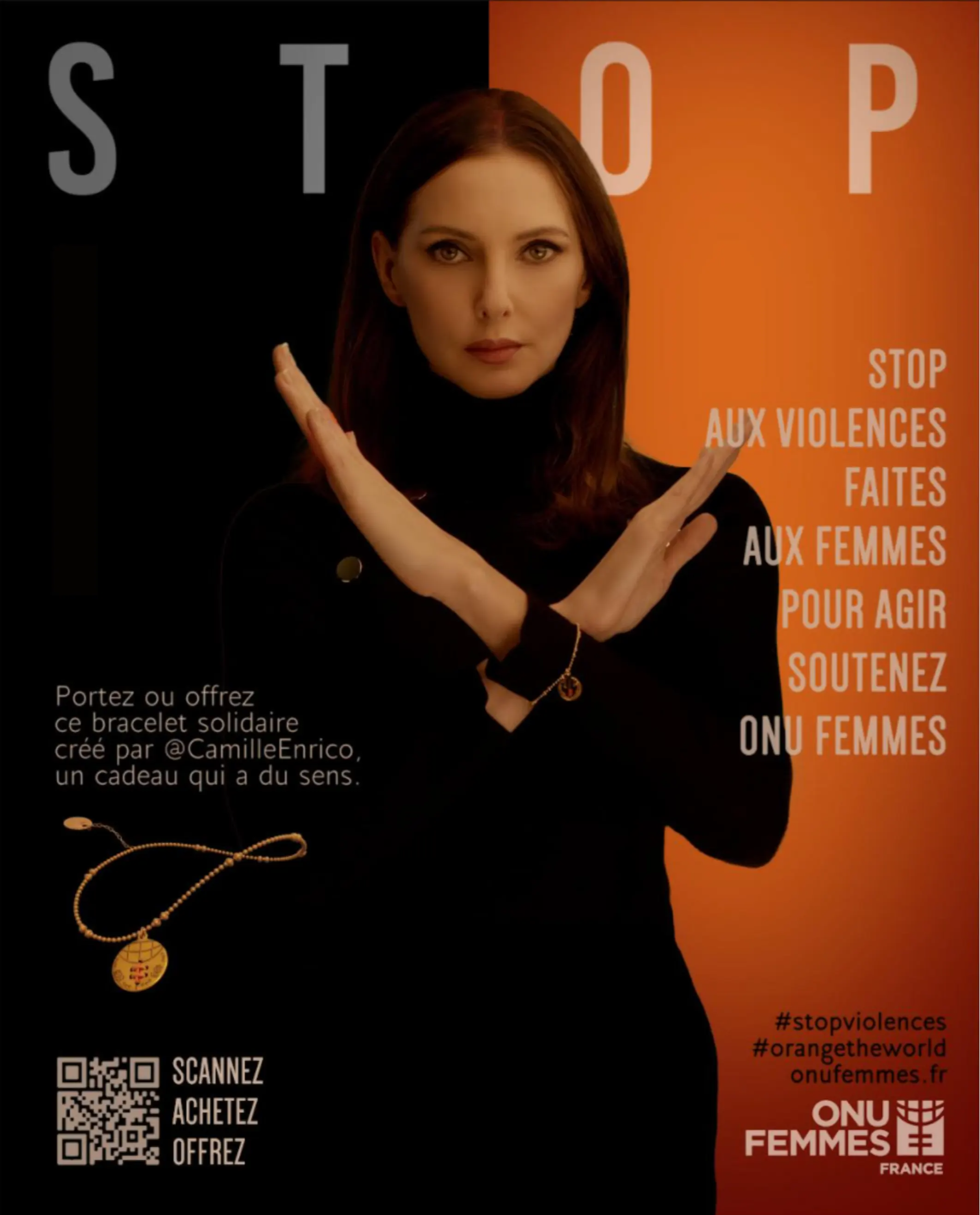 Many public figures have committed to the #STOPviolences campaign . Among them, actresses: Frédérique Bel, Agnès Soral, Lisa Do Couto Texeira, Maïmouna Gueye, Clotilde Courau ... But also singers like Elodie Frégé or Elisa Tovati. High-level sportswomen; judoka Romane Dicko and footballer Delphine Cascarino are also joining the initiative, as are scientist and entrepreneur Aurélie Jean and dancer and choreographer Jeny Bsg.
To learn more about the project, it's here.